FBA Members Receive 2 Weeks for FREE!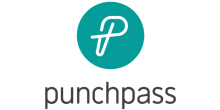 Contact Information:

 Sharon Crites


 802-734-4737


 sharon@punchpass.com


 www.punchpass.com
Special Offer:
Sign up for a free trial today and explore all the features of Punchpass! 
Simple, Affordable Fitness Business Software - FREE for 2 WEEKS!
About Punchpass
Want to fill your classes with paying, happy customers? We've got your back with simple, easy-to-use fitness studio software that automatically connects to Zoom.

Punchpass cut out all the stuff you don't need and don't have time to figure out, and doubled-down on improving the features small studio owners like you use and rely upon the most. It's a breeze to post your schedule, sell passes, and sign your customers in.

The end result? You, your staff, and your customers will be doing cartwheels over how simple and easy it is to use AND you have a lot of time and money left over to do what you do best: being with and celebrating your community.
Simple to use, it'll make you look and feel awesome.
History
A Note From Punchpass' Founder:
Back in 2013, I was talking to the owner of a small studio. She was looking for a simpler way to run her fitness business. She couldn't find software that fit her needs, and she was frustrated by her lousy options.

I listened, and the result became Punchpass. Early customers loved it so much, I asked my friend Sharon to help grow and manage the business. Our team is small and growing.

We know what it's like to run a small business like yours...because Punchpass is a small business too! We relate to your challenges, and we take pride in delivering great service. Your success is our success.

We are really proud of Punchpass. But we're continually working to make it even better. We listen carefully to your feedback, and we care about what you have to say.

If Punchpass looks interesting to you, I invite you to start a free trial & see if it's right for you. We'd love to have you in the Punchpass community!
Chris Patton
Founder 
Punchpass In the Fitness Community
At Punchpass we're more than a software company. We're a team of people dedicated to your fitness business's success.
You're a name, not a number.
Find out why thousands of happy business owners just like you made the switch and have never looked back.
---
Connect with Punchpass
FBA members receive special pricing on many products and services.
Connect with a Punchpass representative to learn more about these opportunities!