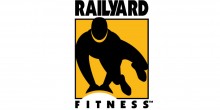 About Railyard Fitness Inc.
The Railyard Portable Obstacle Course is an investment that gives you a measurable ROI, increased sales and improved retention.  The Railyard presents a new, exciting and primal challenge your current and prospective members will find physically interesting, mentally creative and productive.
Watch the video below to learn more!  And check out these additional videos about Railyard Fitness!
---
Free 9-inch Platform with Every Railyard Package ($240 value!)
To unlock this exclusive offer, login or become an AFS Member.
---
History
Railyard Fitness introduced the first indoor, portable Railyard Obstacle Course in September of 2007. The Course has received rave reviews from over 1000 customers worldwide in physical education, youth and elite athletic conditioning, personal training and institutional fitness.  
The Railyard will be the most versatile and useful fitness product you own.  The Railyard was designed to replicate the benefits of the outdoor obstacle courses used in elite athletic training around the world.  
The Railyard was designed by and is marketed by 40 year industry veteran Lee Spieker, who introduced the fitness market to the first aerobics specific floor, Aerobafloor®, the Stackable Step Aerobic Step, the Equipmat® for cardio equipment, the original 13 "Buns of Steel®" exercise videos, the Serius Strong®, Rotating Fitness Handle and the Multi-Purpose Exercise Sled and Fitness Anchor.
Railyard Fitness Inc. In the Fitness Community
Use the Railyard to improve results, increase challenge, performance and add interest and excitement to workouts.  New equipment needs to provide your youth, adult, active aging and athlete clients a new, verifiable improvement in their workouts and potential clients a compelling reason to choose you as their fitness provider.  The Railyard is the most versatile equipment you can add to your studio, use it for individual training, group exercise, youth fitness, sports conditioning, and active agers to improve balance and coordination.
Today's children are tomorrows fitness consumers and personal training clients, introducing them to fun exercise experiences will improve our chances they will become your clients in the future.  More information on how you can join our social marketing efforts of educating America's parents of the myriad of exercise benefits go to: www.1houraday.org.
Elevate your exercises and movements onto the round or flat Rails to:
Increased demand and the engagement of the neuromuscular system
New, unfamiliar environment produces superior results in balance, coordination, agility
Heighten state of physical awareness improves core activation and posture 
Forward, backward and lateral movements provide dynamic balance development
Use your fitness tools ( kettle bells, bars, sand bags, etc) reinvigorating existing equipmen
Obstacle course training and parkour are trends the Railyard is used to add to your programming
Engages your professional creativity in designing new and interesting new exercise combinations, you'll love it for your personal workouts too!
Add family workouts to your programs, kids and their parents both get an incredible workout while bonding and sharing the joy of exercise and movement (Railyard is one of the only products adults and kids can use effectively at the same time)
---
Save the entire cost of your AFS membership and drive more revenue simply by doing what you do every year!
Attend a conference or event

Discounts to SUCCEED!, Perform Better and more!

Equipment & accessories to fill your space

Discounts from TRX, Power Systems, Perform Better, MYZONE, MERRITHEW and more

Save on CEC/CEU courses & certifications

From NASM, AFAA, NSCA, FAI, NCCPT and more, we save you money on your continuing education.

Better market your business

Complementary Facebook Advertising Credit, Demographic Analysis with Marketing Plan and 60-minute Coaching Call
Find qualified instructors/trainers

Through a turnkey program offered by AFAA/NASM, join thousands getting top talent. 100% free for qualifying facilities

Website and logo design to get noticed

Comprehensive design solutions that will create the online impression you need

Tax preparation and bookkeeping services

AFS has partnered with JETRO and Associates, a cloud based CPA firm for all your back-end business needs

Software & technology to stay organized and grow

Discounts from MINDBODY, EZFacility, OneFitStop, ZipWhip and more
Want to see how AFS can save you thousands of dollars each year? Use our tool to Calculate Your Savings
---