How the Right Insurance at the Right Price Can Save Your Studio
You never want to be over-insured, but you especially never want to be under-insured. Learn what coverage makes sense for your business and how to get it at the best price.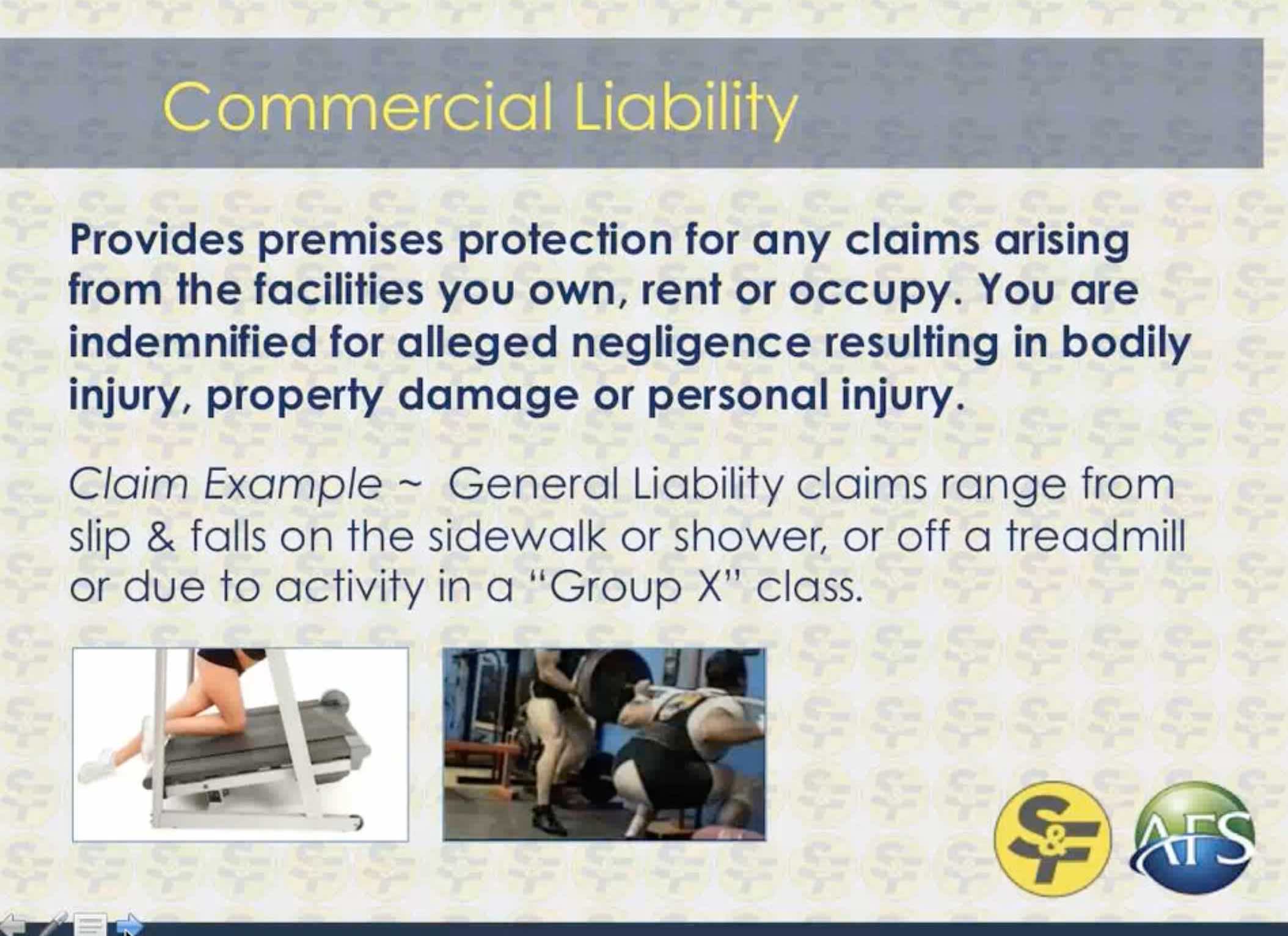 What you will learn:
The coverage you really need
How to calculate if your limits high enough
Whether or not you're paying too much now
How can you save money
How can you plan your insurance to help your business grow
Presented by: Jennifer Urmston Lowe, National Accounts Manager, Sports & Fitness Insurance Corporation (SFIC)
Jennifer is a licensed insurance agent insuring health clubs and fitness studios since 1998. Her company (Sports & Fitness Insurance Corporation) is the leading insurer of fitness studios. Jennifer is a member of the AFS Advisory Council.
Get all your specific insurance questions answered! Set up your complimentary Insurance Consultation.