Setting Up Your Programming to Increase Revenue 
AFS and MATRIX are excited to bring you this very important webinar focused on driving more revenue by having the right programming in place.  How you go about the programming in your business can have a profound impact on your bottom line. Plus, in today's competitive landscape that is the fitness studio industry, having the right plan in place can sometimes make all the difference to maximize your profit centers.  
In this exclusive Webinar you'll learn:
Setting a strategy 
How to sell your value proposition
Being able to distinguish between benefits and features
How to be set up for success so you have the right price and program for everyone
Creating a lasting experience that separates you from the competition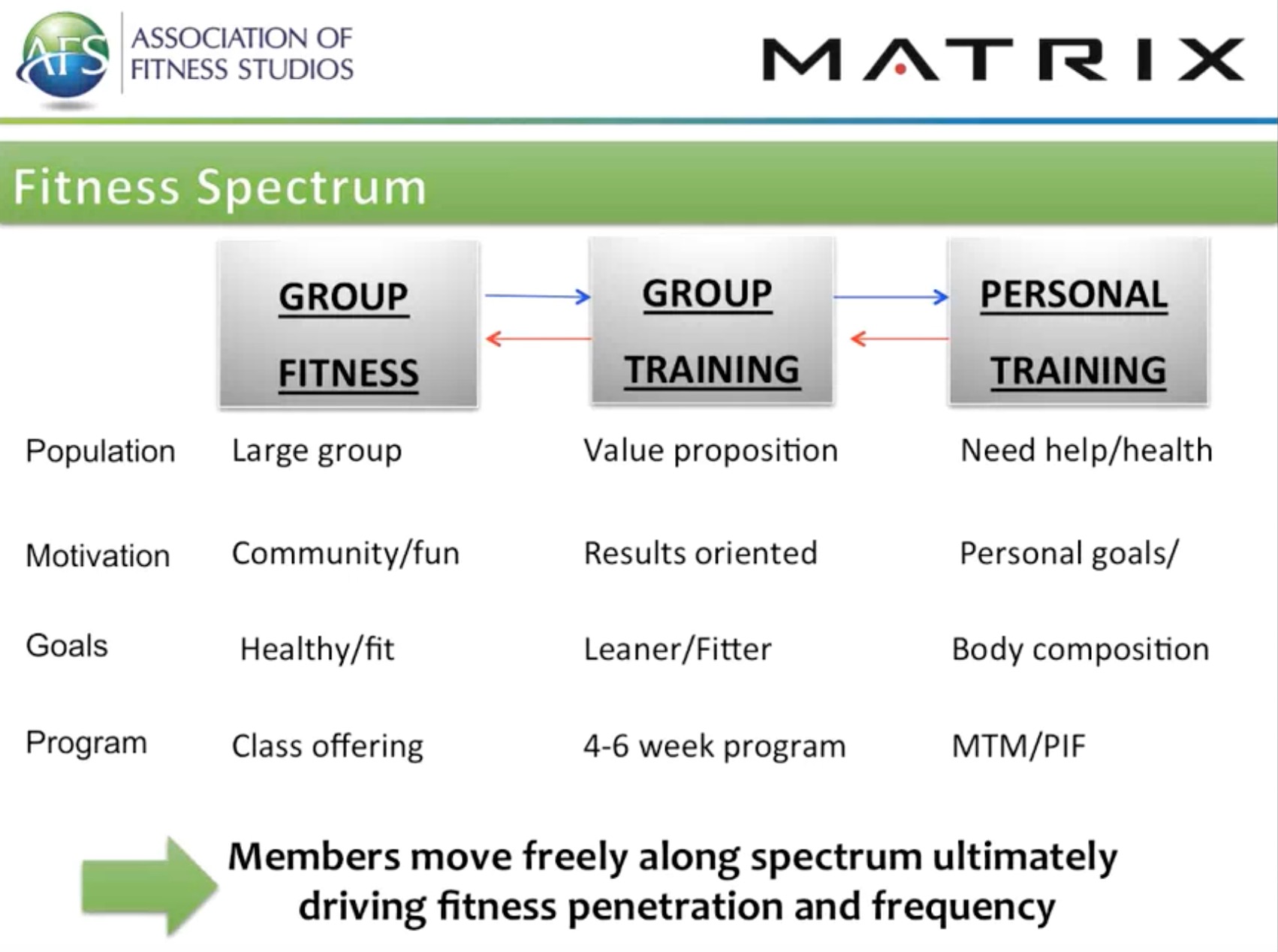 Expert Presenter: Ingrid Owen
Executive, Consultant, Proven Business Leader 
Ingrid Owen has been in the fitness industry for the past 25 years including 18 years with 24 Hour Fitness where she served in various capacities as the Vice President of Fitness, Group Fitness, Learning and Development as well as corporate Operations.  Through the course of her tenure at 24 Hour Fitness, she developed key partnerships with industry leaders such as Zumba, Les Mills, Parisi Speed School, IDEA and TRX.  It was the integration of these partners that became the cornerstone of the group fitness programming.