Receive a FREE 3-Day Shadō Experience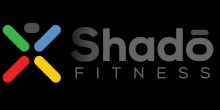 Contact Information:

 Shannon Walcott-Raddin, CEO


 513-909-3399


 Shannon@Shado.fit


 https://shado.fit/ 
Special Offer:
Receive a 3-Day Shadō Experience at NO COST to you. Try it before you buy it; the risk is ALL OURS! CLICK HERE to schedule.
About Shadō Fitness
Shadō is a heart rate gamification software offering highly interactive games to indoor cycling facilities.  

Shadō uses heart rate data to run 2-4 games at any given moment within the class structure.  Live data streams to your phone, offers personal statistics along with Unlimited Leaderboards; 4 leaders are rewarded every ride incentivizing high engagement and increasing frequency.  Our class reward system is NOT based solely on hardest efforts or highest watts; Shadō has designed a platform rewarding effort, recovery & strength all in ONE GAME! 

Our Mission: We turn Exercise into an EXPERIENCE!
History
Shadō technology was born to bring a sustainable fitness model to ALL generations after being frustrated by the "Strongest Man Wins" model of our competitors.

We have owned/managed fitness facilities and are ready to shake it up with our action-packed indoor cycling game that will keep the consumers returning for more; boosting retention and online engagement through INCLUSIVE & ATTAINABLE Rewards.
Shadō Fitness In the Fitness Community
Shadō will hit the market for the 1st time on April 1st 2020. 

If your gym has indoor cycling and you are interested in creating a winning growth & retention model at your studio; we offer the perfect no-obligation opportunity.  Contact us for a complimentary 3-Day Shado Experience! 
---
Connect with Shadō Fitness
FBA members receive special pricing on many products and services.
Connect with a Shadō Fitness representative to learn more about these opportunities!