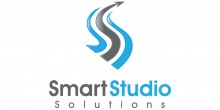 About Smart Studio Solutions
Save time and money through our Studio systems, software and support solutions. We provide total solutions for Studio owners from 'Done for you' templates to Business Systems and automated software to help you in all areas of your business. 
---
AFS Members Receive 20% OFF Any Document or Package in our Fitbizdocs Store!
To unlock this exclusive offer, login or become an AFS Member.
---
History
Smart Studio Solutions was established in 2015 by Ben Dulhunty. The company is the culmination of 18 years of Industry experience, including 12 years as a successful studio owner and 5 years as a fitness business coach.
Ben wanted to provide support for other studio owners aimed at saving them time, money and energy. Ben didn't want to see others struggle to make a footprint as he did early on. By providing solutions through his coaching programs and tangible 'done for you' resources, Smart Studio Solutions is the answer for any studio wanting to systemize and scale what they currently have.
Smart Studio Solutions In the Fitness Community
We are a service and product solutions company for the fitness industry and we aim to provide all fitness professionals tangible solutions they can apply IMMEDIATELY into their fitness businesses, giving them an instant result. We have worked with hundreds of Fitness Professionals Australia wide on scaling their Fitness Studio's and PT businesses, and are now reaching the global market with our software and FitbizDocs solutions.
---
AFS Members Receive 20% OFF Any Document or Package in our Fitbizdocs Store!
Managing Director, Smart Studio Solutions
Starting out in the Fitness Industry at 19 years old, Ben didn't know where to begin. It was very daunting and there was very little support. There were no business coaches, or online learning programs ... heck there wasn't even "online"! So, by working side by side with some of the best in the business, Ben gained the confidence to start his first PT business at age 21 when he graduated University. He then opened his first Fitness Studio at age 24, a Corporate Health Company at age 28, and has been Coaching Fitness Professionals since he was 30. Along the way, he spent a lot of time (and money) developing the systems & software solutions to assist him in systematizing his businesses. The beauty of it is, now they can all be yours! Never before has this concept been available in the Fitness Industry... Ben only wishes a solution like this was around 18 years ago when he started out.
Connect with Smart Studio Solutions
AFS members receive special pricing on many products and services.
Connect with a Smart Studio Solutions representative to learn more about these opportunities!
---
Save the entire cost of your AFS membership and drive more revenue simply by doing what you do every year!
Attend a conference or event

Discounts to Perform Better, EMPOWER, NSCA, NorCal Fitness Summit, Club Industry and more!

Equipment & accessories to fill your space

Discounts from TRX, Power Systems, Perform Better, MYZONE, MERRITHEW and more

Save on CEC/CEU courses & certifications

From NASM, AFAA, NSCA, FAI, NCCPT and more, we save you money on your continuing education.

Better market your business

Complementary Facebook Advertising Credit, Demographic Analysis with Marketing Plan and 60-minute Coaching Call
Find qualified instructors/trainers

Through a turnkey program offered by AFAA/NASM, join thousands getting top talent. 100% free for qualifying facilities

Website and logo design to get noticed

Comprehensive design solutions that will create the online impression you need

Legal set-up, tax documents and bookkeeping services

AFS has partnered with LegalZoom, along with JETRO and Associates, a cloud based CPA firm for all your back-end business needs

Software & technology to stay organized and grow

Discounts from MINDBODY, EZFacility, OneFitStop, ZipWhip and more
Want to see how AFS can save you thousands of dollars each year? Use our tool to Calculate Your Savings
---