Free Storefront Display and Ad Revenue Share for FBA Members in Designated Markets
Contact Information:

 Erik Nome


 860-978-7199


 erik@smartifymedia.com


 http://www.smartifymedia.com
Special Offer:
FBA members in designated markets receive a free 55" dual-sided Samsung storefront display, including a free content management platform and supporting service. In addition, Smartify's ad storefront platform serves up advertising campaigns with curated global brands such as NBA Discover, Time Warner, UBER, iRobot, and others to generate an ancillary recurrent revenue stream that is shared with you.

Contact us to see if your location qualifies.
About Smartify Media, Inc.
Smartify's Digital Storefront Display, developed in partnership with Samsung Corporation, is a two-sided display that showcases custom content for in-store shopping and street-side audiences, and broadcasts revenue-generating advertising content fed from programmatic platforms to pedestrians and outside traffic. In many cases, retailers and property owners do not recognize the potential media value inherent in their locations, particularly street-level locations in larger cities. After assessing the value of real estate, we implement an end-to-end solution that ultimately digitizes, modernizes, and beautifies the location, using both the storefront and interior spaces, with the option of generating revenue from advertising.
History
Smartify was founded in 2020 by technology and advertising industry leaders who understand how to elevate valuable retail spaces with digital display technology and data. We have built and support our solution in partnership with Samsung Corporation. Our mission is to allow any property owner to quickly understand the inherent media value of their physical space and easily monetize it by generating recurring revenue from digital media campaigns.
"The easiest business decision we made in 2020, perhaps ever..." PEX Gym Needham, Massachusetts.
Smartify Media, Inc. In the Fitness Community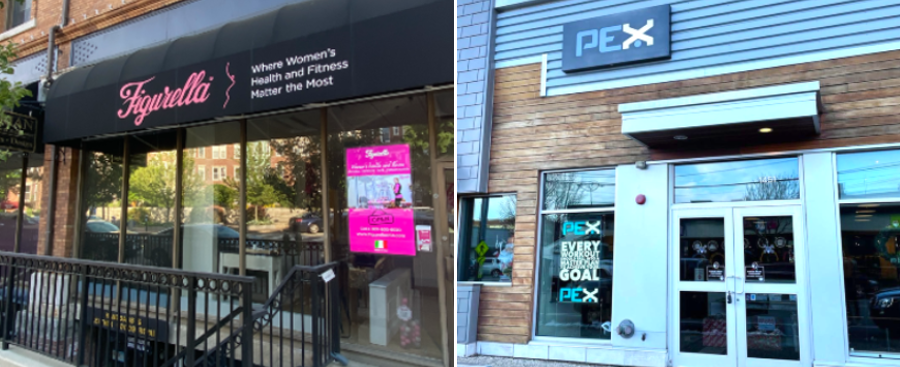 Smartify works with fitness community business owners to help them better market their physical locations, cross-market their business across our local storefront and in-house networks, and generate ancillary advertising revenue.
---
Connect with Smartify Media, Inc.
FBA members receive special pricing on many products and services.
Connect with a Smartify Media, Inc. representative to learn more about these opportunities!