Any Purchase of 10 or More ECO-POWR™ Units, FBA Members Receive 50% off the SA Well+ Kit and Boards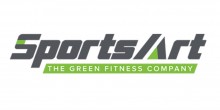 Contact Information:

 800-709-1400


 info@gosportsart.com


 gosportsart.com
8217 44th Ave W. Suite A
Mukilteo, WA 98275
Special Offer:
For any purchase of 10 or more ECO-POWR™ units FBA members will receive 50% off the SA Well+ Kit and Boards.
About SportsArt
With over 500,000 square feet of state-of- the-art manufacturing space, SportsArt designs, manufactures and tests all equipment to rigorous TÜV quality standards. With hundreds of patents worldwide for innovation technologies, such as the fitness first SENZA™ interface or the newly relaunched ECO-POWR™ Series, SportsArt is the leading green fitness partner, developing products that are instrumental to rebuilding and sustaining lives.
History
ECO-POWR™
Tagline: Innovation and Technology that Harnesses Human Energy. SportsArt ECO-POWR™ is the pioneer in green systems that harness the power of bikes and ellipticals and puts it back into the grid. Our latest line of environmentally responsible bikes and ellipticals, ECO-POWR™, has taken technology to the next level. Now the micro-inverters are housed inside the shrouds so there are no extra cords or boxes to manage.
Simply plug the bikes and ellipticals into the wall, and the excess energy goes back into the facility's power grid. Club owners who replace all of their ellipticals and cycles with the ECO-POWR™ products will see significant power offsets savings.
SportsArt In the Fitness Community
SportsArt is committed to building innovative, world class cardio and strength equipment that helps people find their best self.
---
Connect with SportsArt
FBA members receive special pricing on many products and services.
Connect with a SportsArt representative to learn more about these opportunities!