Studio Owners: Learn About Your Stimulus Eligibility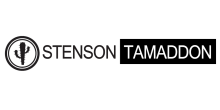 Contact Information:

 Lee Williams


 602-560-9393 x133


 lee.williams@stentam.com


 www.stentam.com
Special Offer:
Contact Us To Learn About Your COVID-related Stimulus Eligibility.
About Stenson Tamaddon
Stenson Tamaddon is a tax credit and incentive consulting accounting firm. Stenson Tamaddon specializes in maximizing federal and state tax credit programs, specifically around COVID-19 relief under the CARES Act. For gyms and fitness studios, our professional team is able to secure incentives up to $33,000 per employee.
History
Our company was founded in 2020 and has helped over 2,100 businesses realize $460 million in total stimulus benefit through our platform and services. This includes helping gyms and fitness studios get government relief of up to $33,000 per employee.
Stenson Tamaddon In the Fitness Community
We help gyms claim COVID-related stimulus funds of up to $33,000 per employee.
---
Connect with Stenson Tamaddon
FBA members receive special pricing on many products and services.
Connect with a Stenson Tamaddon representative to learn more about these opportunities!