Streamlining Social Media: Build a Better Social Media Strategy
AFS and MATRIX bring you this very important webinar related to social media!  Don't let social media manage you. Make it work for you day in and day out.
In this exclusive Webinar you'll learn to:
Create a social media strategy that is an online personality
Identify the social media platform that optimally serves your business's goals
Design social media campaigns that support your organization's key performance indicators (KPIs)
Simplify messaging across channels; get the max bang for your time & money
Use efficient systems to get more for less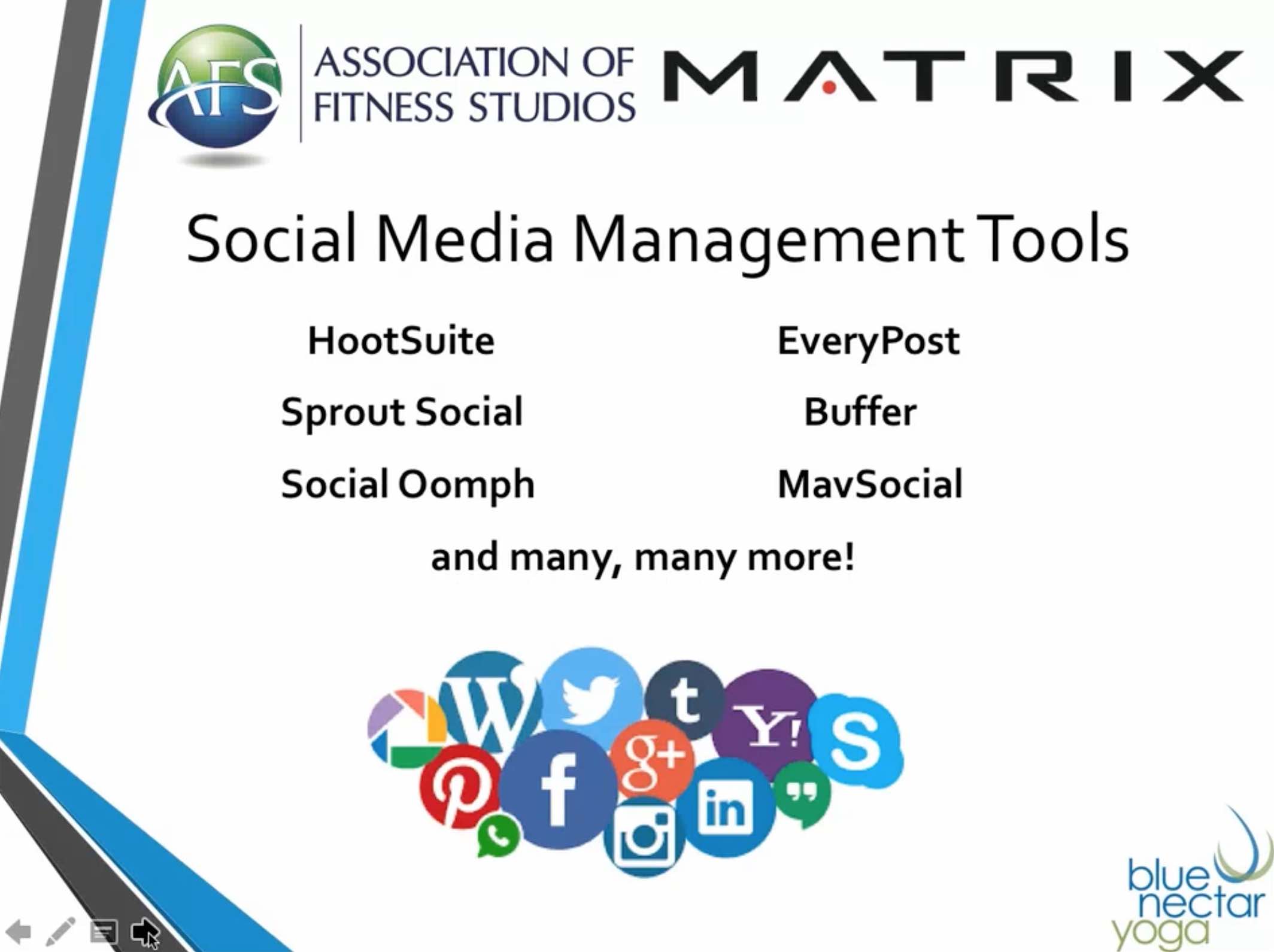 Expert Presenter: Jane Bahneman
Co-owner, Blue Nectar Yoga 
Jane Bahneman is an industry consultant, public speaker, and business coach. She is the co-owner of Blue Nectar Yoga Studio outside of the nation's capital in Falls Church, Virginia and she sits on the Industry Advisory Panel for the American Council on Exercise. Jane is the former director of central operations and fitness/wellness operations for CENTERS, LLC, the leading collegiate recreation management company in the nation. 
She co-founded Well Equipped Consulting, and served in leadership roles at Georgetown University, the University of Virginia, the Richmond Athletic Club and the YWCA. Jane is a published author and featured subject matter expert in numerous publications. She holds certifications from ACE, ACSM, NASM, NSCA, AFAA, Yoga Alliance and Spinning. Jane has worked and presented in the fitness industry for nearly two decades and now specializes in business development and strategy, executive leadership topics, and goal achievement education.