Better Manage Your PT Staff and Increase Revenue with StrengthPortal - 50% off for 3 Months, Plus No Onboarding Fee Upon Activation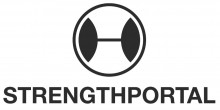 Contact Information:

 Matt McGunagle


 707-490-8181


 matt@strengthportal.com
Special Offer:
For a Product Demo and to receive your special offer contact Matt McGunagle and tell him you're an AFS member! 

 matt@strengthportal.com


 707-490-8181
About StrengthPortal
StrengthPortal is a software platform for gyms to manage their personal training staff, track in-person and online training services, and retain gym members. We work with multi-location and single location companies with the goal of increasing your personal training revenue.
History
StrengthPortal was founded by Matt McGunagle and Ken Orvick after graduating from Cal Poly San Luis Obispi. The team was accepted into the Boost VC accelerator in San Mateo California in 2014 which helped them launch and scale the StrengthPortal platform. The team has settled in San Diego and worked with gyms in over 25 countries around the world so far!
 
StrengthPortal In the Fitness Community
The StrengthPortal team cares deeply about helping fitness teams scale their training services to increase revenue and retain clients. Having been involved in the fitness industry for ten years we have a great respect for the professionals who are on the front line of preventative medicine. Unfortunately many companies still rely on archaic tools and we want to do our best to replace these with software that delivers a fantastic user experience.
---