Get Notified When Enrollment Opens! AFS Members Who Enroll Will Receive a FREE 1:1 30 Minute Coaching Call!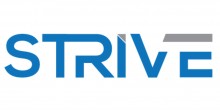 Contact Information:

 John Heringer, Founder


 408-398-0780


 John@fitprosoftware.com


 https://striveapp.io/

Special Offer:
Strive is currently closed for enrollment but you can get on the launch notification list by clicking here! AFS members that enroll will also receive a complimentary 1:1 30 min coaching call with John! ($125 value). 
 
About Strive by Fitness Software Group
Are you tired of scattered spreadsheets and lost client data? Are you struggling with client retention? Do you lack a system that you can replicate to produce and showcase client results and social proof? STRIVE will help you solve all of these problems. If you're ready to improve client results, increase retention, get more referrals, and add more revenue to your bottom line then you need to add Strive now. Strive is the ONLY software designed to track client progress, automate accountability, and capture social proof on demand so you can save time, retain clients AND build your fitness business Strive was designed for fit pros and studio owners BY a fit pro and studio owner. Get Strive now and take your client results and your fitness business to the next level.
History
Strive was born out of the need and pain experienced by John Heringer, Founder & Chief Motivator of Method3 Fitness, a 7-Figure Studio in San Jose, CA. John and Method3 had a system to capture client results and create before and after social proof but accountability was lacking and the process was time consuming, labor intensive and wasn't working. Not finding any software that truly delivered, John decided to create one himself and thus Strive was born. John has now created the Fitness Software Group and Strive is the first software product designed to help fit pros and studio owners easily implement a system that will produce better client results and retention and therefore an increase in referrals and revenues. John and the Fitness Software group are dedicated to creating software solutions to help fit pros and studio owners save time and money and to help them grow a profitable fitness business to they can enjoy their passion AND their life!
Strive by Fitness Software Group In the Fitness Community
The Fitness Software Group, DBA: Strive supports the fitness community through the actions of its CEO, John Heringer. John is a 7-Figure Studio owner in San Jose, CA and regularly writes articles for fitness industry publications and speaks at various conferences including IDEA, AFS, and several mastermind groups.
---