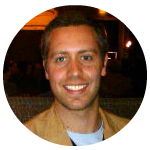 By Josh Leve, AFS Founder & CEO
FitMama is located in Elburn, Illinois. Learn how owner/founder Erin Schaefer took years of marketing experience and leveraged her own dedicated clients to grow a hugely successful fitness studio!   
Click here to visit the FitMama website.
What were the motivators that made you want to get into the business of running a fitness studio? Five years ago, I would have never even imagined owning a studio. I had worked toward a nearly 100 pound weight loss and, after the suggestion of my trainer, became interested in jumping from a 10-year career in advertising to being a personal trainer. However, once certified and hired by the big box gym at which I worked out, I saw the inner workings of the business and didn't like what I saw. I wanted to be in a drama-free atmosphere where clients could come in and learn from their trainers, and the trainers, in turn, would give their everything to the clients who sought them for help.