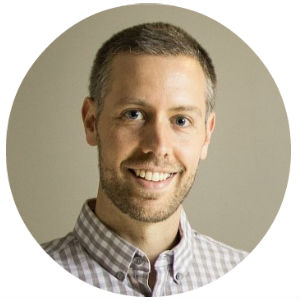 By Josh Leve, AFS Founder & CEO
UCanRow2 Bodyshop located in Houghton, MI is changing the game when it comes to personalized experience. Learn how Sarah Fuhrmann and her business partner, Terry Smythe have taken their business to new heights with the latest trend in fitness - rowing studios!  
Click here to visit the UCanRow2 website.
What were the motivators that made you want to get into the business of running a fitness studio? We had several motivators for adding the Bodyshop to the rest of our business: 1.) My business partner, Terry Smythe, had a loyal following from her 30 years as a medical fitness director in our small community in the Upper Peninsula of Michigan. In fact, her indoor rowing class followed her to her house without missing a day of class after her fitness center closed. So there was a push for it from the community. And 2.) We wanted a "living lab" where we could develop the workouts we share in our indoor rowing instructor training and on our website.
How did you get your first clients? Our first clients came 5 years ago, straight from the rowing class Terry taught at her fitness center. We formalized the Bodyshop business two years later. 
What does your business look like today? Today we offer interval training that combines the Concept2 rowing machine and SkiErg with bodyweight and other moves. Dumbbells, kettlebells, TRX, etc. People also have the option to sign up just to come in and use our rowing machines on their own as part of our Meter Club. As a small-group personal training studio, we make a point of adapting our workouts to fit the individual client. Our athletes, mostly women, range in age from 24 to 81 and are all sizes and shapes. The Bodyshop continues to support the work of UCanRow2, which is dedicated to bringing indoor rowing to people of all ages, sizes and abilities. 
Tell us a little bit about what differentiates your studio from others? Based on what we're seeing in training registrations and studio openings, indoor rowing is growing FAST. That said, group rowing classes are still a differentiator for anyone offering them and it's what distinguishes us from the other facilities in our area. 
If you were starting over today, what would you do differently? We would have moved more quickly to identify other qualified, certified instructors who could have brought in clientele and skills of their own (a pilates/yoga instructor, maybe, or someone who does interval workouts with a different population from ours). We could not have predicted when we began that Terry would be diagnosed with cancer and would be forced to spend nearly all of last year in treatment away from home. We rose to the occasion thanks to our outstanding members, but it was hard on everyone. 
If you were advising somebody whose dream is to open a studio – what would be your primary nuggets of advice? Two things not to skimp on: Finding the right location and hiring the right instructors. Get either of those wrong and you will have a very hard time building a successful business. Take the time to get both things right. Good visibility and street accessibility are essential; as is a space that is conducive to the kind of workouts you're planning to offer. Also you want to be sure you can play the stereo without worrying about your neighbors complaining. And while we're on that subject, don't skimp on the sound system, either! There's nothing worse than an instructor who can't be heard over screeching boom box!
Hire the right people: Your instructors are your brand and reputation – they need to reflect who you are as a business and will be the reason people come to work out – or don't. We recommend to our consulting clients that they seek out instructors who, at a minimum, are certified in whatever they're planning to teach. It's even better if they have a general personal trainer or group exercise certification, and/or an exercise science degree. That additional level of certification is a must for anyone planning to work with athletes 40+. Manage your client load to ensure quality instructor and prevent burnout, too. 
Which came first – Sarah the elite trainer or Sarah the astute businesswoman? We combined the trainer (Terry) with the businesswoman (Sarah) and recommend that approach to anyone planning to open a studio. The fitness side and the business side are both more than full-time jobs. Trying to do them both by yourself for very long will run you into the ground. 
What drives profitability? We combined the trainer (Terry) with the businesswoman (Sarah) and recommend that approach to anyone planning to open a studio. The fitness side and the business side are both more than full-time jobs. Trying to do them both by yourself for very long will run you into the ground. 
What is your philosophy on generating new clients? We use the Web and social media extensively every day in promoting our overall business, but for generating new clients there is no substitute for getting out in the community. Fortunately our rowing machines are very portable so we are able to take them to local health fairs, fitness events like 5k runs, schools, etc. We have even rowed in a hardware store window! 
What are your biggest day-to-day challenges? Keeping the workouts appropriate and challenging while adapting to the changing needs of clients who have "lived a life," as we like to say. Also in our case, in a rural location we have limited access to qualified instructors, which also limits our ability to grow our business. 
Anything else you think a studio owner or wannabe would want to know? DO YOUR HOMEWORK – Make it the fitness equivalent of "measure twice, cut once." Know your market, the demographic you want to reach and what's working in your area. Go around and take as many classes as you can at other facilities, even in options you're not planning to offer and see what tidbits of likes and dislikes you can find. One of the things that always surprises people is the amount of time and expense involved in opening a studio. Someone once said that it costs twice as much and takes three times as long as you think to open a studio. If you're prepared for that going in the pain will be much less. Be prepared to be at your facility. We have heard too many stories of bad 
See more AFS studio spotlights - become a member and get the insights!