3 Complimentary Months of Talent Hack PLUS Complimentary 1:1 Strategy Call ($360 Value)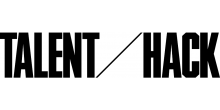 Contact Information:

 T/H Talent Success Team


 fba@thetalenthack


 www.thetalenthack.com
Special Offer:
Exclusive offer for FBA members (total value: $360):

 Three (3) complimentary months of Talent Hack membership: access
     our business software, monthly education workshops and job board


 Complimentary 1:1 Business Consulting Strategy Session ($250/hr)
*Psst: fitness professionals who run their businesses on SPACES software, earn 75% more in their first three months, so we're giving you three months free to see for yourself.

To redeem email fba@thetalenthack.com with subject line FBA to redeem.
About Talent Hack
We believe that just because you're on your own, doesn't mean you have to do it alone. With a network of over 50k+ fitness professionals, we exist to help you get farther faster, no matter what stage of your career you're in.
Talent Hack is the tech stack that powers your fitness career. We have three pillars:
Business tools to sell, manage and scale your business or your independent business
An industry job board with access to opportunities with the top studios, gyms, and clubs
Business education and community to supercharge your growth
History
Note from the Founder:

While operating fitness studios in NYC for nearly a decade, I saw up close the impact that talent had on my business, and as the industry evolved, how their power grew. I was frustrated by the lack of a centralized platform & community where fitness professionals, companies, and brands could connect, but more importantly that talent in the industry was left to their own devices when it came to everything from finding opportunities to basic industry knowledge like what they should be getting paid.

I sought to build the first platform that leveraged technology to support the talent that powered the industry. Talent Hack was born and since then we've built a network of over 50k+ fitness + wellness practitioners who we support through our business software SPACES, our job board, our education, and community initiatives
Talent Hack In the Fitness Community
There is no other company that supports all fitness and wellness talent, meets them where they are, and supercharges their career. We build technology that everyone can leverage, as well as are deeply embedded within the community to offer real, human support.
Different fitness and wellness talent have different goals and career paths, and we are able to align to their success regardless of what career path they choose.
---
Connect with Talent Hack
FBA members receive special pricing on many products and services.
Connect with a Talent Hack representative to learn more about these opportunities!