Receive a Personalized Quote!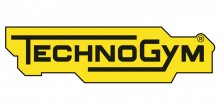 Contact Information:

 Christopher Beadon, Marketing Manager


 201-414-0174


 cbeadon@technogym.com


 www.technogym.com
Special Offer:
Contact Christopher Beadon to receive your free personalized quote.
About Technogym
Technogym is known all over the world as "The Wellness Company" - a company that has helped develop the concept of "fitness" into a complete Wellness lifestyle. Living the "Wellness" lifestyle means getting regular physical activity, correct nutrition, and having a positive mental attitude. Technogym's mission is to help people live better and we achieve this by providing the best possible fitness equipment, services, content, and programs.
All of their solutions use technology to connect to one another so users can experience Wellness no matter where they are. We call this the Connected Wellness Experience because everyone can find their own content and training programs on any Technogym equipment and personal device. Thanks to the modularity of the solutions that Technogym offers, Wellness professionals and their customers can enjoy the same Wellness Connected Experience anywhere: gyms, hotels, medical practices, schools. In order to achieve this, Technogym provides operators with all the tools they require, from financial services to interior design guidance, and from after-sales assistance to marketing support.
Furthermore, both operators and private individuals can enjoy access to the world's most complete range of fitness equipment, for cardio training, strength training, functional training, and group activities. Thanks to this extensive range of products and solutions, Technogym is able to help people achieve their sporting and wellbeing goals. Whether the goal is weight loss, strength training, or stretching, users can achieve all of this, and much more with Technogym products. The quality of Technogym products is a direct result of the decades of experience gained as the official supplier to six Olympic and Paralympic Games. Anyone choosing Technogym products can rest assured that they are training on equipment of the very highest level, just like a professional athlete.
History
Founded in 1983, Technogym is the world's leading international supplier of technology and design driven products and services in the Wellness and Fitness industry. Technogym provides a complete range of cardio, strength and functional equipment alongside a digital cloud-based platform allowing consumers to connect with their personal wellness experience anywhere, both on the equipment and via mobile when outdoors.
With over 2,000 employees and 14 branches globally, Technogym is present in over 100 countries. More than 80,000 Wellness centers in the world are equipped with Technogym and 40 million users train every day on Technogym.
Technogym was the official supplier for the last seven editions of the Olympic Games: Sydney 2000, Athens 2004, Turin 2006, Beijing 2008, London 2012, Rio 2016 and PyeongChang 2018.
Technogym In the Fitness Community
Technogym is constantly innovating unique fitness formats and solutions that integrate its' smart connected equipment to create the ultimate user experience. These formats and solutions, alongside Technogym's superior equipment, have benefited studios across the world by separating the facilities from the competition and creating a truly compelling unique selling proposition for current prospective clients and members.
---
Connect with Technogym
FBA members receive special pricing on many products and services.
Connect with a Technogym representative to learn more about these opportunities!