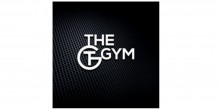 About TG The Gym
This story begins with the rebranding of some of the most iconic gyms in the world…
More than 30 years ago George Jackson and Rick Stephenson took over the failed Gold's Gym in Pacific Beach, CA, in 1986, two years after it opened.
The club was successfully turned around within two months and continued operating as Gold's until 1998, when it was converted to World Gym until 2018. Since 1986 the club quickly built a reputation as THE place to go if you wanted no nonsense access to a gym that catered to every workout need regardless of your age, level or motivations.
Smart but Simple… built on the same principals that have made our clubs a phenomenal success, the new brand and licensing concept aims to address a market need that has yet to be filled both for the consumer and the owner/operator.
Really own it! Traditional franchise models are designed to ultimately serve the needs and revenues of the 'master' franchisor. That very phrase gives the game away…'master'! The Gym believes that you are the master of your business and in complete control of its success and that you should benefit from being part of a brand network - otherwise, why not just do it yourself!?
---
AFS Members Receive No Initial Fees for Existing Gym Conversions!
To unlock this exclusive offer, login or become an AFS Member.
---
History
TG The Gym opened in Pacific Beach (San Diego), California on September 1, 1986, when we took over a failed Gold's Gym licensee. The doors were already locked by the landlord. We negotiated a new lease and with hard work and focus began operating profitably in January and have continued to grow from 3,000 square feet to over 25,000 square feet at our current location at 2949 Garnet Avenue, San Diego, CA 92109.
TG The Gym is one of only a few gyms in the world that has operated with the same ownership and management for over 33 years. Its reputation for serious lifting and training is world renown.
TG The Gym In the Fitness Community
We provide a gym that offers a space for trainers to work with their clients for a daily fee of $10. This allows trainers who may have a full-time job to earn extra money without the commitment to specific times, rules and regulations that the large chains and franchise gyms have.
---
Save the entire cost of your AFS membership and drive more revenue simply by doing what you do every year!
Attend a conference or event

Discounts to SUCCEED!, Perform Better and more!

Equipment & accessories to fill your space

Discounts from TRX, Power Systems, Perform Better, MYZONE, MERRITHEW and more

Save on CEC/CEU courses & certifications

From NASM, AFAA, NSCA, FAI, NCCPT and more, we save you money on your continuing education.

Better market your business

Complementary Facebook Advertising Credit, Demographic Analysis with Marketing Plan and 60-minute Coaching Call
Find qualified instructors/trainers

Through a turnkey program offered by AFAA/NASM, join thousands getting top talent. 100% free for qualifying facilities

Website and logo design to get noticed

Comprehensive design solutions that will create the online impression you need

Tax preparation and bookkeeping services

AFS has partnered with JETRO and Associates, a cloud based CPA firm for all your back-end business needs

Software & technology to stay organized and grow

Discounts from MINDBODY, EZFacility, OneFitStop, ZipWhip and more
Want to see how AFS can save you thousands of dollars each year? Use our tool to Calculate Your Savings
---