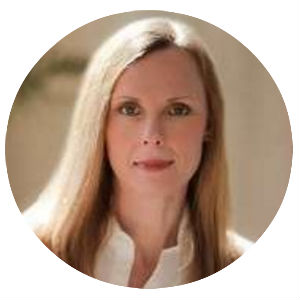 By Jane Bahneman, AFS Community Expert
Ever notice how inspiration can strike at the most unexpected moment? Attending a wedding last weekend, I seemed to be seated among the who's who of power players in the local fitness studio scene. It was refreshing to see that we ALL cut loose and escaped from our studios for the weekend, so I considered that we might be doing something right, clearly developing great teams to hold down the fort(s) as we create some work/life balance!
Enjoying a friendly chat, one studio owner said, "I opened my studio because I saw what my former boss was doing and felt I could do it better. And let's just be honest, most of us are learning as we go, even winging-it at times." To some degree, I agree with that statement. There is a lot of trial and error in the fitness studio business (in any business!), and what works for me may very well not work in your studio concept, establishment, and market.
However, once we do ultimately figure out the magical elixir for our own studio success, setting up sound operations and frameworks are a must for a scalable, sustainable business endeavor.
Building a great team and motivating that team is vital; every team member in your small business matters. The right team does not necessarily happen overnight, so patience as you refine the process of team building in your studio is a must.
Here are three tips, practices that I have implemented that have ultimately led to a powerhouse team in our studio:
Create a vision for your team and write the details of that vision down. When you need to hire, ask yourself, "Does this person fit into the clear vision that has been created for the studio?" Hiring merely out of necessity is a sure-fire way to run into challenges down the road. Create, and support, a like-minded tribe of talented professionals who bring unique talents to your studio vision for ultimate success.
Design a framework, or hiring plan. We have a three-tiered system for how we determine hiring steps when staffing needs arise. This takes the guess-work out of the process. When the studio has void, we have a tried and true system to turn to by which we critically evaluate filling a position. That framework allows us to custom-design our team in a mindful, systematic way. Like the Constitution of the United States, frameworks created must be tight enough to guide the process, but flexible enough to flow with time and changing needs.
Hire employees over independent contractors. I know this can feel taxing on the finances of a small business owner. However, employees are overwhelmingly more committed, will help build your brand, and generally have more buy-in. You can legally exert more control over the behaviors and performance of employees as you shape your brand and the overall studio experience. It is worth it.
Just when you have the perfect staff in place, someone will relocate, start a family, switch careers, or simply move on! That is the natural ebb and flow of the industry, and of life. Trust your people instincts and partner that with a sound system in place, and the process for maintaining a powerful team becomes (nearly) seamless.
 
---
Jane Bahneman is the co-owner of Blue Nectar Yoga Studio in Falls Church, Virginia and has been teaching yoga and speaking publically for nearly two decades; it has taken her around the globe and back. Jane's teaching style is described as soulful and down-to-Earth and she shares her human-ness and sense-of-humor every step of the way. She owns Jane Bahneman Consulting, focusing on business strategy, coaching, and leadership.
Jane serves on the American Council on Exercise Industry Advisory Panel and the Advisory Council for the Association of Fitness Studios. Her certifications include: ACSM Certified Exercise Physiologist; NASM Certified Personal Trainer and Corrective Exercise Specialist; ACE Certified Group Exercise Instructor; AFAA Certified Group Fitness Instructor; Yoga Alliance E-RYT 500 and RPYT (prenatal); DONA Doula trained; Spinning and Keiser Cycling trained. Jane can be reached at jbahneman@bluenectaryoga.com.