FBA Members Get 50% off your first 2 Months of Trainerize!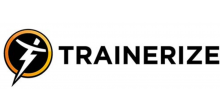 Contact Information:

 Trainerize Coaches/Customer Success Team


 help@trainerize.com


 www.trainerize.com
Special Offer:
Open the doors to your digital studio today!

Get 50% off your first two months of Trainerize.

Promo code: succeedxtrainerize2021
Applicable on Pro 5, Pro 15, Pro 30, and Grow plans. Redeem by December 31, 2021.
About Trainerize
Trainerize is a personal training & client engagement software that empowers fitness professionals and fitness studios to reach, engage, and motivate people, and change their lives for the better—worldwide. Trainerize connects people to fitness professionals who can help them live healthier lives.

By combining workout and nutrition tracking, meal planning, habit coaching, client communication, in-app payments, and access to the world's best fitness add-ons—like ABC Fitness, MINDBODY, MyFitnessPal, and Fitbit—Trainerize is the all-in-one fitness software that allows fitness businesses to extend experiences beyond the gym, power member engagement, and develop additional revenue streams for fitness businesses.

Learn more about Trainerize: www.trainerize.com
History
Trainerize was founded based on a need for a better way. What started as a consumer-facing Blackberry app is now an online and mobile app that connects fitness entrepreneurs to fitness consumers.

We are motivated by our clients' success. We measure the impact of our work by how much value it gives to our clients' businesses. Through our creativity, innovation and vision of the future of fitness, we're committed to building the best personal trainer software on the planet.

Our business is driven by our mission: to make fitness accessible.
Trainerize In the Fitness Community
In this digital age, working out is no longer connected to a physical space. Trainerize empowers fitness businesses to expand their reach beyond their physical spaces, better connect with members, build meaningful relationships, and digitize the fitness experience. Fitness businesses use Trainerize to boost member engagement through digital services as well as attracting new members by tapping into the market of online training. Trainerize can help you open the doors to your digital fitness studio.

Learn more about Trainerize's all-in-one member engagement platform: www.trainerize.com/clubs
---
Connect with Trainerize
FBA members receive special pricing on many products and services.
Connect with a Trainerize representative to learn more about these opportunities!