No Setup Fee for FBA Members (RRP $500)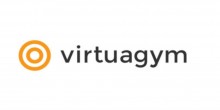 Contact Information:
Lavinia Eastwood, Event Manager


 lavinia@virtuagym.com


 business.virtuagym.com
Special Offer:
Virtuagym has recently launched their innovative program Stronger Together. With the world's first all-in-1 turnkey digital membership solution, fitness businesses no longer need to actively do all the work to digitally engage with their members via technology such as community building, online challenges, creating workout and nutrition plans and offering audio coaching and streaming video classes. This program provides gyms, studios and trainers with a complete online fitness & wellness program to offer to your clients, so they can work out with you both at home and in your facility. The Stronger Together program offers thousands of hours of content, including digital 3D workouts, video classes, audio coaching, nutrition and fitness tracking, an online community updated with content on a daily basis, challenges to stay fit. But it's not just fitness; Virtuagym also added a library of meditation sessions, making it a complete and holistic member experience
"We noticed that many of our customers are struggling to get a good digital offering in place, for which they could charge their members during the Corona crisis. And that's not just single location businesses, but chains as well. It just costs a lot of time and resources to do this well." says Virtuagym CEO Hugo Braam. Our customers only need to press a button to go live with a rich digital membership experience, for which we do all the heavy lifting. We believe that's not just relevant during COVID-19, but will allow clubs to offer their members a broader experience as part of their membership moving forward.
Stronger Together is now available for gyms and studios globally.
FBA members can join with no setup fee (RRP $500).  Contact Lavinia Eastwood for additional details. 
About Virtuagym
Virtuagym provides an innovative fitness software platform for member engagement, coaching, and club management. The platform delivers a complete ecosystem with integrated mobile apps with solutions for exercise and nutrition guidance, progress tracking, online coaching, business analytics, scheduling, online sign-up and payments, over 40 third-party integrations, and much more. 
With 200+ employees and offices in Amsterdam and the Americas, Virtuagym supports more than 16 million consumers, over 6,000 health clubs and 30,000+ trainers worldwide, including Workout Anytime, XSport Fitness, Jetts, Basic-Fit, and more.
For more details go to business.virtuagym.com.
History
Virtuagym launched in 2008 as a consumer app for web and mobile, providing users with an easy and fun way to work out and track their nutrition. With over 15 million users worldwide and a 4,5-star rating, Virtuagym is one of the leading innovators in the digital health and fitness domain.
Virtuagym Professional followed in 2012, after requests from the fitness community. It has grown into an all-in-one solution for client coaching, membership management and billing, scheduling and more. No more hassle with different systems with weak integration. Virtuagym has everything you need to run your business efficiently, from creating quick-and-easy workout plan templates, to a fully automated booking system with integrated credit system, to integrated mobile apps and a social hub that allows you to keep in constant contact with your clients.
Besides easy-to-use and robust software, Virtuagym offers unparalleled customer service. The software is constantly being developed further using customer feedback, with the goal of providing Virtuagym clients with the best product available. Furthermore, the integrated business model offers plenty opportunities to earn back the license fee.
A team of over 200 people are constantly at work to keep Virtuagym the most innovative and complete solution available on the market. Currently, Virtuagym serves more than 6000 health clubs and 30,000+ fitness professionals all over the world.
Virtuagym In the Fitness Community
Virtuagym has been providing a wealth of content to support the fitness industry during the COVID-19 crisis with our weekly webinars, podcasts and blogs. We hold weekly webinars in English, Dutch and German with our own hosts, along with influential speakers from the industry to provide advice and guidance to fitness professionals. You can find our weekly podcast Your Fitness Business & COVID-19 on Spotify and Apple Podcasts (available only in English). Check out our blog site here for up to date information and guidance for your fitness business.
Sign up to our webinars here:
UK/USA webinar
Every Tuesday, 12pm Central USA time/ 6pm British Summer Time
https://business.virtuagym.com/webinar/
German webinar
Every Monday, 11am Central European Time
https://business.virtuagym.com/de/webinars/
Dutch webinar
Every Tuesday, 11am Central European Time
https://business.virtuagym.com/nl/webinar/
---