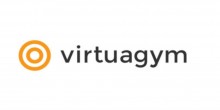 About Virtuagym
Virtuagym provides an innovative fitness software platform for member engagement, coaching, and club management. The platform delivers a complete ecosystem with integrated mobile apps with solutions for exercise and nutrition guidance, progress tracking, online coaching, business analytics, scheduling, online sign-up and payments, over 40 third-party integrations, and much more. 
With 200+ employees and offices in Amsterdam and the Americas, Virtuagym supports more than 16 million consumers, over 6,000 health clubs and 30,000+ trainers worldwide, including Workout Anytime, XSport Fitness, Jetts, Basic-Fit, and more.
For more details go to business.virtuagym.com.
---
No Setup Fee for AFS Members (RRP $500)
To unlock this exclusive offer, login or become an AFS Member.
---
History
Virtuagym launched in 2008 as a consumer app for web and mobile, providing users with an easy and fun way to work out and track their nutrition. With over 15 million users worldwide and a 4,5-star rating, Virtuagym is one of the leading innovators in the digital health and fitness domain.
Virtuagym Professional followed in 2012, after requests from the fitness community. It has grown into an all-in-one solution for client coaching, membership management and billing, scheduling and more. No more hassle with different systems with weak integration. Virtuagym has everything you need to run your business efficiently, from creating quick-and-easy workout plan templates, to a fully automated booking system with integrated credit system, to integrated mobile apps and a social hub that allows you to keep in constant contact with your clients.
Besides easy-to-use and robust software, Virtuagym offers unparalleled customer service. The software is constantly being developed further using customer feedback, with the goal of providing Virtuagym clients with the best product available. Furthermore, the integrated business model offers plenty opportunities to earn back the license fee.
A team of over 200 people are constantly at work to keep Virtuagym the most innovative and complete solution available on the market. Currently, Virtuagym serves more than 6000 health clubs and 30,000+ fitness professionals all over the world.
Virtuagym In the Fitness Community
Virtuagym has been providing a wealth of content to support the fitness industry during the COVID-19 crisis with our weekly webinars, podcasts and blogs. We hold weekly webinars in English, Dutch and German with our own hosts, along with influential speakers from the industry to provide advice and guidance to fitness professionals. You can find our weekly podcast Your Fitness Business & COVID-19 on Spotify and Apple Podcasts (available only in English). Check out our blog site here for up to date information and guidance for your fitness business.
Sign up to our webinars here:
UK/USA webinar
Every Tuesday, 12pm Central USA time/ 6pm British Summer Time
https://business.virtuagym.com/webinar/
German webinar
Every Monday, 11am Central European Time
https://business.virtuagym.com/de/webinars/
Dutch webinar
Every Tuesday, 11am Central European Time
https://business.virtuagym.com/nl/webinar/
---
Save the entire cost of your AFS membership and drive more revenue simply by doing what you do every year!
Attend a conference or event

Discounts to SUCCEED!, Perform Better and more!

Equipment & accessories to fill your space

Discounts from TRX, Power Systems, Perform Better, MYZONE, MERRITHEW and more

Save on CEC/CEU courses & certifications

From NASM, AFAA, NSCA, FAI, NCCPT and more, we save you money on your continuing education.

Better market your business

Complementary Facebook Advertising Credit, Demographic Analysis with Marketing Plan and 60-minute Coaching Call
Find qualified instructors/trainers

Through a turnkey program offered by AFAA/NASM, join thousands getting top talent. 100% free for qualifying facilities

Website and logo design to get noticed

Comprehensive design solutions that will create the online impression you need

Tax preparation and bookkeeping services

AFS has partnered with JETRO and Associates, a cloud based CPA firm for all your back-end business needs

Software & technology to stay organized and grow

Discounts from MINDBODY, EZFacility, OneFitStop, ZipWhip and more
Want to see how AFS can save you thousands of dollars each year? Use our tool to Calculate Your Savings
---