No Setup Fee for FBA Members (RRP $500)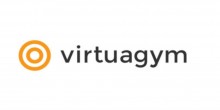 Contact Information:
Joe Baker


 joe@digifit.eu


 +447961511459


 business.virtuagym.com
Special Offer:
Fitness Business Association members can join Virtuagym with no set-up fee (RRP $500).
About Virtuagym
Virtuagym is a global provider of health and fitness technology for coaching, engagement and management for the fitness industry and corporate wellness.

It has the mission to make the world a healthier and happier place through its industry-leading technology solutions, which empower businesses and health professionals to help people create sustainable lifestyle change.

For fitness businesses such as gyms, studios and personal trainers, Virtuagym provides an all-in-one solution for coaching, engagement and management, which helps save time and lets their customers focus on helping their clients successfully and grow their business.

Virtuagym supports 9,000+ businesses and 30,000+ trainers in 80 countries, and its mobile apps have been downloaded by 18+ million consumers worldwide. 
For more details visit: https://business.virtuagym.com/
History
Virtuagym was founded by brothers Paul and Hugo Braam in 2008, after having the vision of creating new technologies to support people to live healthier, more active lives.

Virtuagym was originally launched as a consumer app for web and mobile, providing users with an easy and fun way to workout and track their nutrition within a social environment.

In 2013 Virtuagym was launched as one of the first B2B SaaS solutions in health and fitness coaching. In the years to follow, intuitive tools for booking and management were added, making the suite an all-in-one solution for clubs and trainers with an industry-leading coaching and engagement platform.

Since 2019 Virtuagym also empowers the corporate wellness industry with industry leading health and wellness coaching solutions.
Virtuagym In the Fitness Community
Virtuagym provides a wealth of educational content to support the fitness industry, ranging from weekly webinars to podcasts, blogs and Ebooks.

Our blog articles can be accessed here: https://business.virtuagym.com/blog/

Our Ebooks can be downloaded for free here: https://business.virtuagym.com/ebook/

You can find our bi-weekly podcast 'How To Grow Your Fitness Business' on Spotify and Apple Podcasts (available only in English).

We hold bi-weekly English and Dutch webinars and monthly Spanish webinars to inspire and educate fitness entrepreneurs. More information can be found here: https://fitnation.co/webinar/

Finally, we hold a special annual FitNation industry event, taking place this year on October 8th: https://fitnation.co/
---
Connect with Virtuagym
FBA members receive special pricing on many products and services.
Connect with a Virtuagym representative to learn more about these opportunities!