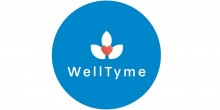 About WellTyme
WellTyme's Business consultant and coaching services are perfect for fitness studio's and wellness practitioners who are in need of goal planning/attainment, specific resources to support business goals, infrastructure development, revenue maximization, branding support, and an overall partner in connecting them with everything they need to grow their Wellness practice.
---
FREE Consultation and Wellness Business Coach/Client Assessment
To unlock this exclusive offer, login or become an AFS Member.
---
History
WellTyme, Inc. was founded in 2018 by industry professional Euron Nicholson, an experienced Business, Life, and Wellness coach with 18 years of Health and Wellness industry experience.
WellTyme was created out of a clear need for more personalized support for those individuals and business's whose primary desire is to promote the well-being of others. WellTyme has not only served as a partner to these Wellness Ambassadors, but also as a connector and educator within the industry for Consumers, Wellness Studios, and Wellness practitioners. Our mission is to promote Global Wellness by providing the Wellness industry with a time, place, and space to connect.
WellTyme In the Fitness Community
WellTyme meets with the fitness studio owners to assess their business needs and goals before partnering with the Studio/practitioner in putting together a formal goal plan to facilitate the studio's or Practitioner's specific business needs. WellTyme becomes their trusted partner and liaison for all things pertaining to getting them from where they are to where they want to be.
Wellness business needs usually span such areas as business management technology, payment processing support, product sourcing, studio resources, membership attainment (and management), adding additional revenue streams, and many other facets that contribute to the growth of a Wellness practice. Our goal is to support your growth by your own specific definition of success and on your terms.
---
Save the entire cost of your AFS membership and drive more revenue simply by doing what you do every year!
Attend a conference or event

Discounts to SUCCEED!, Perform Better and more!

Equipment & accessories to fill your space

Discounts from TRX, Power Systems, Perform Better, MYZONE, MERRITHEW and more

Save on CEC/CEU courses & certifications

From NASM, AFAA, NSCA, FAI, NCCPT and more, we save you money on your continuing education.

Better market your business

Complementary Facebook Advertising Credit, Demographic Analysis with Marketing Plan and 60-minute Coaching Call
Find qualified instructors/trainers

Through a turnkey program offered by AFAA/NASM, join thousands getting top talent. 100% free for qualifying facilities

Website and logo design to get noticed

Comprehensive design solutions that will create the online impression you need

Tax preparation and bookkeeping services

AFS has partnered with JETRO and Associates, a cloud based CPA firm for all your back-end business needs

Software & technology to stay organized and grow

Discounts from MINDBODY, EZFacility, OneFitStop, ZipWhip and more
Want to see how AFS can save you thousands of dollars each year? Use our tool to Calculate Your Savings
---