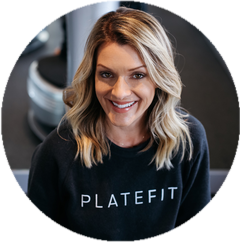 In this featured spot, Rachael Blumberg, Founder / Owner at PLATEFIT shares how Power Plate and vibration training changed the course of her life.
AFS: Tell the audience about your background and how PLATEFIT came to be?
RB: I've always had a passion for health and wellness.  In fact, I've been an athlete my entire life. I started on a swim team at the young age of 3 years old and I moved on to play Division 1 Water Polo.
Further, I have a degree in Business, Accounting, and Economics from UCSB. After graduating, I moved to San Francisco to go the corporate route and ultimately ended up in Los Angeles for a job at MySpace.
After moving to Los Angeles, my friend invited me to her gym where I saw they had a Power Plate.  I had never seen anything like it, and when I asked what it was, I was told, "It's just a vibrating plate you work out on". Of course, I was intrigued and had tried it out. 
This was my first experience on vibrating plate, and overall it was very intuitive.  I felt it in my body, I felt it in my muscles, I felt the circulation, and I felt the serotonin. I felt all of this without knowing the benefits at that time. I just knew Power Plate was for me, and I had to know more.  
That night I went home and did a lot of research, and I was intrigued by what I learned about vibration training, Power Plate, who used it and how I could get access to plates. I slowly came to realize that there weren't many of them around the city, and if there were plates around the city it would cost a lot of money to use them, train with them or buy them. At that time, it was anywhere around $8,000 to $15,000 and I was 26 years old and didn't have that kind of money.
So that's what first got me very intrigued in Power Plate and vibration training. It really changed the course of my life!
AFS: Why did you decide to go solely with Power Plate equipment?
"Ultimately, the reason I chose to open a vibration fitness business is because I have a strong business background, and saw the need and the market for vibration training.​"  - Rachael Blumberg, Founder & CEO - PLATEFIT
RB:  I believe in practicing different types of fitness, and I do them all.  For example, I weight train, spin, run, do Pilates and Yoga, and vibration training.  I love pushing my body, and what I love most about vibration training, is that it helps me become much stronger in everything else, I do.
Ultimately, the reason I chose to open a vibration fitness business is because I have a strong business background, and saw the need and the market for vibration training. Not a lot of people are doing it, and the only access to vibration training was through a personal trainer that was going to charge you a lot of money, or by purchasing a plate.  
My goal was to follow my passion and to do what spinning did, but with vibration training instead.   
AFS: What is it that separates a workout on a Plate compared to a normal workout?  What makes it better?
RB:  What separates a workout on a vibrating plate versus a normal workout is that you are engaging 95% of your muscle fibers at any in any given exercise.
Exercising on a vibrating plate is like working out on a trampoline. It's safe for the body because it gives in, therefore, everything high-impact becomes low-impact and everything that you do on the plate becomes 98% more effective. The benefits of the plate are that your muscles contract 30-50x per second, all your muscle fibers are engaged and there's safety for your joints and tendons.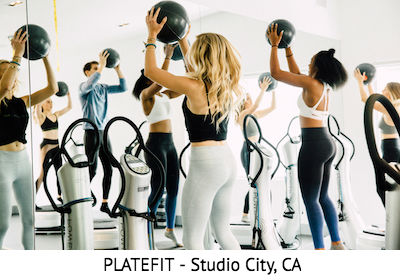 AFS: What is the member experience like, both before and after being on a plate?  What's happening to their bodies and why is it good?
RB:  Across all three studios, each month, we have between 9-10,000 unique users that visit or make reservations. So, you can imagine the reviews, the results, and the wins that we see with working on vibration plates are special. Users can expect to see anything from feeling stronger in their bodies, a decrease in cellulite, a reduction in fat, or losing 20 pounds.
Vibration training offers the ability to sculpt and train the body to gain muscle mass to ultimately tone and become leaner, and it can also be leveraged as a recovery tool. For instance, we have a woman that regularly visits our studio because she has nephropathy of the feet and vibration training helps her walk, have feeling in her feet and move better because she's getting circulation to her body.
So, the results are vast yet amazing! 
AFS: For the aspiring studio owner out there, how does the concept of vibration training lend itself to being a "business in a box"?  Does Power Plate provide any additional learning opportunities to be successful?
RB:  Yes! It's an amazing business. In fact, we are about to sign another lease (maybe two leases in 2019). There is an absolute market for vibration training as it's not really being done.
In a saturated market like fitness and group fitness, it's nice to be doing something that is completely different and new. Think about it … how many Yoga studios out there? How many Karate studios out there? How many Weight Training gyms are out there? How many of these studios can you open? They seem to do well, but what's nice about opening a PLATEFIT studio is that it's a completely different experience, which lends itself to a bigger market. You're not competing with anybody else within the vibration fitness division, as there are not a lot of studios that are offering this specialized service.
I believe it's important to focus solely on the plate, at least that's what works well for us.
AFS: Do you believe the programming set forth by Power Plate can be a major profit center for any fitness studio or gym?  Or even for those businesses who are looking for additional profit centers?
RB:  Yes, absolutely!  Vibration training isn't being done, and there are a tremendous number of benefits when working out on a plate.  You're providing a unique, safe experience; one that will deliver results for your clients.  There's an untapped market that has a potential for a major revenue source for your studio!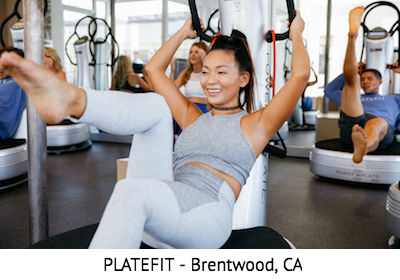 AFS: How have you been able to leverage this major differentiator to market and grow your studio business? 
RB:  Class Pass helped us a lot in the beginning. This was a good marketing tool for us because it got our name and the Power Plate name out there. This was helpful as a lot of people are not familiar with vibration training.
We find having a medical device and something different gives you a lot of leverage; especially in a world of Instagram influencers. The more people heard about us, the more they wanted to experience the plate because they've never seen or experienced vibration training before.
Even though vibration training isn't new, it's a new concept for most people. Therefore, it's helpful to have something that looks cool like our PLATEFIT brand, and for us to have Power Plate be part of that brand, it's a happy marriage. Power Plate gives us a lot of leverage in the fitness industry.
AFS: Where do you see PLATEFIT in 5 years?
RB:  I see a lot for PLATEFIT in the next 5 years. I've always seen PLATEFIT having 100 locations, that's always been a huge goal of mine. Whether we franchise PLATEFIT, we grow the company as a corporation, or we grow the corporation and franchise as well as license the machine, there is a lot to think about for the future.
We have a lot of interested people wanting to franchise all around the world; so, we are going to keep moving and growing because there is a market for it.
I'm so excited to be in this space and leading this mission!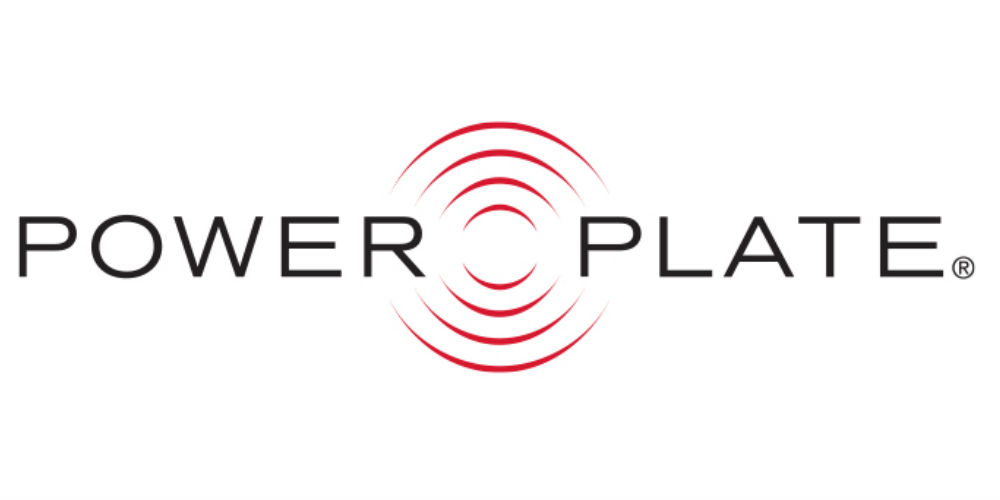 Power Plate is well known around the world and offers many beneficial applications for fitness, health, anti-aging, wellness, beauty, physiotherapy, rehabilitation, high performance athletics, and more.
Find out more about Power Plate programming and equipment!
I'd like to learn more about Power Plate