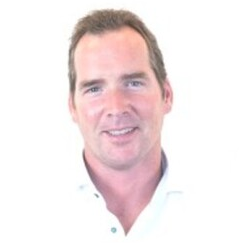 By Simon Aurik, Special FBA Contributor
Fitness technology has been at the core of the impressive adaptation and innovation in the fitness industry this past year and a half.
The increasing adoption by clubs, fitness studios and trainers has opened up ways to deliver hybrid client experiences that bring together traditional physical services with new online ones. Indeed, our most recent global survey found that over a quarter (26.7%) of our customers are using online and offline solutions to attract new clients.
The focus for the modern fitness business should therefore not just be on attracting clients to enter the four walls of their facility, but on appealing to those increasing numbers looking for online experiences outside of them.
And there is one digital solution, in particular, driving this demand - online video workouts.
They have become an integral part of technology's role in what Hugo Braam, our Virtuagym CEO and Co-Founder, recently explained as the democratization of fitness. This is the process whereby digital solutions are providing alternative ways for people to engage with their health and circumnavigate barriers that were previously hindering them from going to their local club or studio or working with a personal trainer.
By having a branded video library a fitness provider can offer its clients the flexibility they are looking for to work out how, when, and where they want. This suits modern lifestyles. Providing this flexibility and tailoring options for personal needs and fitness goals not only provides a vital value add to a subscription but means engaging with a larger, more diverse pool of clients away from the physical club. It is of little surprise that almost a third of our customers stated that greater membership flexibility is now a key part of their subscription options.
Technology is opening up the fitness playing field. And what's more, it's getting ever more innovative and therefore giving providers the means to deliver even better, more accessible video content.
These videos can now be uploaded to branded and integrated club mobile applications and be assigned to clients at select times and at specific levels of intensity, based on their needs. Having a library of video of content also naturally gives customers a means to pick and choose the videos most suitable for them. They can be cast to TV screens and be played off different devices, as well being uploaded to or livestreamed from branded websites or social media pages. All of this can be used as part of a far more enhanced training schedule, whether performed individually at home or as part of a mix with sessions in the club.
Furthermore, syncing them with wearable technology can enable trainers and their clients to remotely attain invaluable data insights from individual sessions. For example, on heart rates or burnt calories. Such information can inform more impactful, personalized health plans.
It is clear that video workouts offer great benefits that don't cause a drain on time - but what about money? The crucial point here is that there are excellent cost benefits - for provider and consumer.
For the latter, those who perhaps were unable to afford physical personal trainers or gym memberships can get a similar experience at a lower cost through a triumvirate of videos, wearables and apps. For the former, it enables fitness entrepreneurs to build and upsell different priced subscription packages combining online and offline, aimed at the aforementioned more diverse and deeper client base. This is equally as appealing for bringing in potential new clients. What's more, the development and maintenance of this content is cost-efficient. You only have to build a video library in which you store your live streams and training sessions, with the videos then reusable. If you are bringing together quality, accessible, and branded content as part of personalized and flexible programs, why shouldn't you be monetizing it?
Finally, video workouts are essential in building and maintaining a fitness club's brand community. The increase in customer accessibility outside of a club has naturally also increased the number of options they have and the possibility of churn. This has made engagement and community, online and offline, even more, important as a short and long-term strategy for brand loyalty and retention. Likewise for the simple fact that the opening of the digital dam has increased the potential size of client numbers.
A video workout library quite simply provides a key way for customers to continue to engage with a fitness brand. The more touchpoints they have, the more likely they are to stay. In addition to workout videos or live-streamed group classes, it can enhance pre-existing community features in a club app, such as via the streaming of knowledge sessions or Q&As. Through video, a club can bring clients together irrespective of their background, level or motivation.
Based on all of this, it is not surprising that the most requested function at Virtuagym this year has been a customizable video library. 
Not so long ago, the use of video workouts was minimal. Now, they are integral to a fitness businesses' hybrid model - now and for the future.
---
Simon Aurik is CMO and CCO of Virtuagym, the software solution for the fitness industry, enterprises, and corporate health. Simon has 15+ years of experience in digital marketing, data management, sales, business development, and is an all-around tech expert. Over the past year, he's led Virtuagym's marketing and sales efforts, enabling the company to grow and meet the needs of today's fitness industry.