Download the FREE Zogics Clean Guide for Fitness Facilities!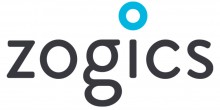 Contact Information:

 Bridget Brazie, Content Marketing Manager


 bridget@zogics.com​


 www.zogics.com
Special Offer:
Download the FREE Zogics Clean Guide for Fitness Facilities!
The 20-page free toolkit offers step-by-step, room-by-room expert-informed cleaning protocol, along with messaging templates for email and social media, with an aim to helping fitness facilities build member trust by highlighting their high standards of cleaning and disinfecting.
The guide is available for download at zogics.com.
About Zogics
We're actively building the industry's best one-stop shop for all your facility needs. Whether you're focused on health, fitness, education, government, real estate, or hospitality, we're a bit obsessive about bringing you the best in wellness.
History
Since 2006, Zogics has established itself as one of the largest e-commerce shops for facility cleaning, disinfecting, and sanitizing products. Zogics supplies more than 20,000 facilities worldwide, serving fitness, healthcare, education, corporate facilities, hospitality, workplace wellness programs, and more. Zogics has been named one of Financial Times Americas' fastest-growing companies (2020), and was included in Inc.5000 Fastest-Growing Private Companies in America as well as Inc. Best Workplaces list (2019 and 2018).
Zogics In the Fitness Community
We try to bring a sense of balance and authenticity to everything we do. Our selection includes eco-friendly, safety-oriented, and specially-designed products to suit a variety of facilities. With a dedicated staff, we're always striving for an honest connection with clients, sharing knowledge, resources, and pushing the industry in new and creative directions.
---