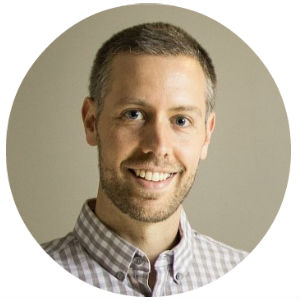 By Josh Leve, AFS Founder & CEO
The following represent actual news stories that have happened recently in the fitness industry.  
News Item: NYC Club Sued for $1 Million after Member Claims Exercise Band Mishap Caused Loss of Vision (New York)  
News Item: Cybex Settles Lawsuit for 19.5 Million (Buffalo, New York)
News Item: Lawsuit Claims Two Non-Working AEDs Led to Member's Sudden Cardiac Death (Syracuse, New York) 
Ask our partners at Sports and Fitness Insurance and they'll tell you, every single day something happens to a fitness studio/gym or fitness professional that seriously damages their future. Whether it's similar to the news stories above or elsewhere, one occurrence where you and/or your business isn't covered could put you out of business for good. What's that old saying? "Bad things can happen to good people." 
Regardless of the outcome of the lawsuit related to the NYC Club, the fact is that studio owners can and must take precautions to minimize their liability. It's impossible to eliminate risk, but it is very possible (to coin another phrase) "to ever have the odds be in your favor."
Example #1: Here's what is claimed in the first, New York lawsuit.
A New Jersey woman has filed a $1 million lawsuit against her club and a fitness instructor, claiming they were negligent when she suffered injuries from an exercise band. The woman claims she suffered severe injuries, including permanent loss of vision, when an exercise resistance band snapped loose from her foot and "abruptly and violently" hit her in both eyes, the Daily News reported.
The woman claims she was not given any instructions on how to use the band.
The woman required surgery and has limited vision in one eye, affecting her ability to work. She sued pretty much everyone in sight… the instructor, the gym, the gym's parent company, the building the gym is in, the landlord, and the manufacturer of the resistance band.
There's a whole lotta stuff going on here. From the club (or in your case, the studio or gym's) perspective make sure you follow these three rules of thumb.
If you don't have liability insurance, you're probably out of business. Even the cost of defending yourself is likely a business breaker.
If you're the trainer, the same holds true. Maybe you gave the client instruction, maybe you didn't. Maybe you were assisting, maybe you weren't. Maybe you were negligent, maybe you weren't. Either way, to defend yourself will cost you more than you have.
Always be sure your bands are not frayed. Don't take too long to replace worn tubes and bands – and this is a really bad practice. It only takes one time and before you know it your business is under water.
Have your protocols in place. Train your trainers to be aware. Just like texting while driving, that single glance away from your client can be disastrous.
Heed the warning. Make sure you've got more than adequate insurance. A ridiculously small amount today can save you millions down the road, even save your entire business.
Example #2: Very few people outside of Buffalo, NY and Medway, MA ever heard of Amherst Orthopedic Physical Therapy (AOPT).
If you own or contemplate owning a fitness studio, you should. In fact, you should memorize their experience.
It was at AOPT in 2004 when a 600 lb. Cybex leg extension machine fell on an AOPT employee who was improperly using it to stretch. The impact crushed the trainer's legs, rendering her a quadrapelegic. She sued and seven years later was awarded $19.5 million dollars (reduced from $66 million).
While Cybex, the manufacturer, was found 80% liable and paid the bulk of the settlement (without admitting responsibility), AOPT was found 20% liable. That's 20% of $19.5 million, roughly $3.9 million. And those figures do not include legal fees.
Could your studio withstand such a hit?  The point is, make sure you've got more than adequate insurance. A ridiculously small amount today can save you millions down the road, even save your entire business. Becoming a member of AFS can help set you on the right path. 
AOPT, to their credit, survived. Nobody was a bad guy. The accident didn't have to happen. And the injured trainer is today doing wonderful things to help spinal cord victims nationally. Still, sad circumstances all around. Lesson learned. Protect yourself.
Example #3: The case of the non-working AEDs
When you think of insurance coverage for your studio you probably don't consider things like some of the news items above. Obviously, you should.
Insurance? Most owners think about fire, flood, or weather-related damage to their physical building. Fact is, liability is your potential business killer. In the case of the non-working AEDs, the defendant claimed the AEDs were delivered to the health club without functioning batteries and did not work when retrieved by employees. The club member died.
In many states, your studio not only has to have a working AED (perhaps more than one depending on size and layout of your facility) but you need to have training, maintenance, testing and written procedures for all.
In other words, if you just buy the AEDs and put them on the wall, you're as vulnerable as if you didn't have them at all.
 
Find out more about Insurance through AFS
---
Josh Leve is the Founder & CEO of the Association of Fitness Studios (AFS). AFS' mission is to provide studio owners and entrepreneurial fitness professionals with the platform to effectively start, manage, and grow their businesses. 
With over 60 industry partnerships – Josh's success with AFS has translated into being featured in all major fitness publications and is also a featured speaker for events such as Club Industry, NSCA, NASM, Athletic Business, EMPOWER!, and more.