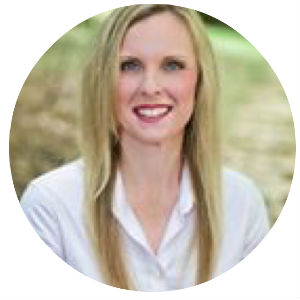 By Jane Bahneman, AFS Community Expert
Happy Holidays! It seems like Halloween is the "gateway" to all-things holiday madness, as we now find ourselves ready to close out another year.
As fitness studio owners this is a great time to celebrate with your patrons, and to capitalize on the many opportunities to help members manage common stressors while creating community! Additionally, designing exceptionally appealing sales offers is a great way to power through Q4 and finish the year strong!
The key to creating exceptional offers is to review what has worked well in the first three quarters and to build off those successes whenever possible. And as always, there is no better way to please members than to simply ask and listen to what they truly want! Here are some suggestions to create offers that appeal.
Here are three offers that resonate:
Finish Strong.
Most folks wait until January 1 to set and start resolutions. Why not capture these good intentions before the year closes out? Depending on your program offerings, create incentives through attractive pricing that encourages patrons to lock in with you before the new year's madness is upon them.
Additionally, consider ways to create unique "specialness" as a reward for locking in now - such as the ability to register early for popular classes, or to book into your popular personal training time slots when the new year craziness arrives. Consider finishing out the year with a challenge that draws in and engages folks into programming even when the holiday weeks get busy.
As a fitness studio owner, don't stop now! Look for simple ways to maximize participation and enhance retention during this busy season.
Retail Matters.
Beef up retail selections as an auxiliary revenue stream. This is the perfect time of year to consider spending a little extra cash on increasing quality inventory items to sell that compliment your core program offerings.
Want to make the sale even sweeter? Customize and assemble grab-and-go gift assortments for those last-minute gifts that folks always need to pick-up; provide your patrons the gift fully ready to hand-off with business-colored tissue paper and a logo-ed gift bag! Market your retail items and set retail sales goals during this time period. Commit to surpassing these goals by selling lifestyle, brand, or unique retail items that will be popular in your studio!
Gift Cards.
Gift certificates are a must, so eliminate any barriers to buying them. Create professional, aesthetically appealing gift certificates with envelopes to keep right at the register for the many GC requests at the holidays. Have a clear and manageable tracking system for your front desk employees at POS.
Market this gift option feverishly. Plan ahead, and offer attractive sales on key seasonal retail days such as Black Friday, Small Business Saturday, and Cyber Monday. For example something along the lines of "20% off! or Get a GC valued at $100 for $80 for shopping with us on Small Business Saturday."  A non-negotiable? Be certain patrons can purchase gift certificates online via your website or online storefront. Make the transactions easy, and watch your sales soar!
Boost up the end of the year in your business by creating appealing offers for your unique client base. Think creatively and plan ahead with item selection, buying, merchandising, and marketing efforts to maximize the opportunities during this "Most Wonderful Time of the Year!"
---
Jane Bahneman, MS, is the owner of Blue Nectar Yoga Studio in Falls Church, Virginia and has been teaching yoga and speaking nationally for nearly two decades. She has held leadership roles in many fitness/wellness settings, owns Jane Bahneman Consulting and is the author of the video series Yoga Education Built for Fitness Professionals.
Jane is an Athleta Brand Ambassador and serves on the American Council on Exercise Industry Advisory Panel and the Advisory Council for the Association of Fitness Studios. Her credentials include: ACSM Certified Exercise Physiologist; NASM Certified Personal Trainer and Corrective Exercise Specialist; ACE Certified Group Exercise Instructor; Yoga Alliance E-RYT 500 and Prenatal-RYT; Spinning Certified.