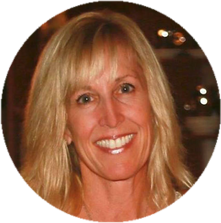 By Carolyn Fetters, Special AFS Contributor
Have you ever had a new client say this, or something similar?
"I'm not making the progress I thought I would." It usually happens after a month or two and it's at that point that many people simply give up.
It's a pretty common issue and one that can be devastating to your bottom line.  To help you avoid this, we've compiled what we have found to be the top 9 benefits of offering a solid system of nutrition to avoid this from happening in your business.
 1. You'll be providing your clients with a solution they desperately need.
People love the idea of getting their body into shape, but they also are looking for someone to tell them how to eat right so they can shed their unwanted weight.  
2. You'll have something that differentiates yourself from your competition.
What you want to avoid in your business is to be always competing on price.  How?  Be the best at what you do for starters.  In addition, offer something your competition doesn't.   
3. Your nutritional clients will buy other things. 
When people come to our gym to take part in our nutritional programs they usually end up buying other products and services.   
4. You'll bolster your client list.
As mentioned in the above point, your nutritional clients will spend more.  But there are also benefits beyond that.  Ask any Internet marketer and they'll tell you that "The money is in the list."  
5. You'll boost your word of mouth marketing.
When something works, people talk. They tell their family, friends and business associates.  But there's an added twist when it is something that helps them lose weight and eat right.  Other people notice too.  They want the same solution for themselves. 
6. You become a "One Stop Shop" for both fitness and nutrition.
If you can provide them with a comprehensive solution in one convenient package for both their fitness and nutritional needs, they will be extremely thankful.  
7. You'll expand the target audience for your services.
Not everyone wants to exercise, but most everyone who is overweight wants to lose weight and learn how to develop healthy eating habits.  And if you can attract them with the promise of not just losing weight, then you've got a value equation that applies to a much broader audience. 
8. People don't value free advice.
Ultimately it's a losing game.  Studies have shown that people simply don't value it at the same level as something they purchase.  Here's the thing...it's been proven over and over again that if you provide people with the solution they are looking for, they don't mind paying for it.  
9. You don't have to hire an R.D. or Nutritionist.
By aligning your business with a nutrition company that has its own Board of Professional Advisors, your business is in compliance with the laws of your state or province, regarding dispensing nutrition advice or programming.
As a fitness business owner, you are in the remarkable position to improve people's lives - while expanding your customer base and increasing your revenue.  It truly is a win-win.
---
Carolyn Fetters has been a Professional in the Fitness Industry since 1990, working with the Hollywood "elite" for nearly a decade. Upon moving to south from Los Angeles to build a family with fellow Fitness Professional, husband Paul, they raised a family of four children while building three boutique fitness studios.  During that time, they developed a system of nutrition that served both Professional Athletes and their own gyms clientele.  
In 2012 Carolyn exited the gyms to focus on developing a company dedicated to supporting others in the Fitness Industry; Balanced Habits™.  Since 2013, Balanced Habits™ has supported over 175 Fitness Businesses all across the USA and Canada to build solid, productive and financially sound Departments of Nutrition.  Combined, the Balanced Habits™ Authorized Partners have generated over $11 MIllion dollars and changed over 140,000 lives through Nutrition Education; or what Balanced Habits™ coined a "BH Füducation."
You can reach Carolyn at Carolyn@balancedhabits.com or 657.231.6779