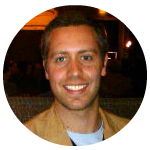 By Josh Leve, AFS Founder & CEO
Having just returned from the IDEA World Convention in Los Angeles, I couldn't be more excited about the future of this industry.  The energy was off the charts and the education was spot on. Growing up in the fitness industry (specifically on the association side) I know how much dedication, hard work, and perseverance it takes to develop an association.  I have the utmost respect for what Peter and Kathie Davis have been able to accomplish.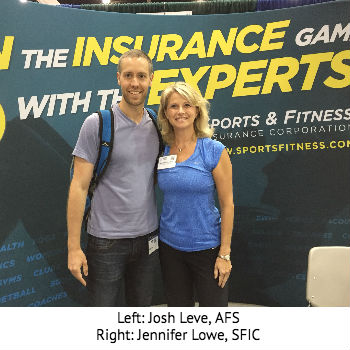 From an AFS perspective it was great being to touch base with several AFS partners such as Sports and Fitness Insurance Corporation, Merrithew™, CORE Health & Fitness, ZUMBA, NSCA, and several others.  These conferences and EXPO's provide an amazing opportunity to touch base on new initiatives and strategies we plan to roll out in the future. 
Aside from our partner meetings, I was ecstatic to meet and spend some time with Mike Robinson, IDEA's 2015 Personal Trainer of the Year.  When you talk about modeling your business after one of the best - look no further than what Mike's accomplished with MZR Fitness in San Luis Obispo. That's what is so great about IDEA, being able to connect with and talk with those visionaries in the fitness studio community, from Brent Gallagher, Brian Nunez, John Heringer (Fast Action Training), and Rick Mayo (North Point Fitness) - I left the show more inspired by ever!
If I had to focus on specific takeaways at the IDEA show I would definitely say there was more of an emphasis on education with the Club & Studio Summit, functional training, technology and nutritional products and supplements had a heavy presence at the show.  
Where to find us next:
2016 Club Industry Show - October 12-14, Chicago, IL 
AFS and the 2016 Club Industry Show are excited to announce four business sessions specifically focused on the studio market this October at the Hyatt Regency in Chicago!  Find out more about the session topics and speakers! 

Become a Member
Receive special discounts on events, conferences, and workshops!
 
---
Josh Leve is responsible for the strategic development and growth of the Association of Fitness Studios. Josh brings more than 10 years of sales, consulting, advertising, marketing, operations, and retail experience to AFS and has spent more than a decade in the fitness industry.