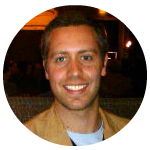 By Josh Leve, AFS Founder & CEO
All of us at AFS are extremely excited to be working closely again with the Club Industry Show to bring top-notch education to the fitness industry.  
As in years past, we thrive on the opportunity to educate those in attendance on everything from the trends we're seeing to the systems necessary for success.
The AFS business sessions will be over a two-day period, from Thursday, October 13 to Friday, October 14 and cover a variety of topics with four different presenters! AFS members receive 25% off! 
Learn more about the event by watching the video 
To learn more about the AFS/Club Industry relationship, read the press release.  
---
Josh Leve is responsible for the strategic development and growth of the Association of Fitness Studios. Josh brings more than 10 years of sales, consulting, advertising, marketing, operations, and retail experience to AFS and has spent more than a decade in the fitness industry.