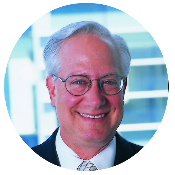 By Chuck Leve, Executive Vice President of Business Development
Reading the news can be dangerous, indeed, especially if runaway or otherwise poorly driven vehicles end up "parking" in your studio.  In recent weeks, several such incidents occurred in precisely that way.
The Little Gym in Roxbury, NJ, was the "victim" of a 78-year-old woman who crashed her car through the front window of the fitness center. Police said the woman mistook the gas pedal for the brake.  "We will be open on Friday for classes! Yeah!" the gym wrote on its Facebook page. "We are looking much better! There are a few boo boos, boarded up windows, tire tracks and some caution tape on a gym window that is gone, but everything is safe and ready to go!"
In an unrelated, but similar incident, a woman in her 70s drove her car into a Planet Fitness in Torrance, CA, injuring several people inside the club. One of the injured was a man pinned against a vending machine. Three of the victims who were working on their abdominal muscles on the floor were run over and an employee was seriously injured, suffering multiple compound fractures to his legs. 
And then there was the Amherst Orthopedic Physical Therapy, in Buffalo, NY. Imagine working out in your studio when a machine (in this case it was a leg extension) falls onto a client!  In this example, it left the client paralyzed - scary stuff. At the end of the day, a $19 million reduced settlement was awarded and 20% was due from the studio - eek!   
Insurance coverage is going to be different for each studio.  Which is why we highly encourage you to make sure you're covered correctly.  Sports and Fitness Insurance Corporation is a founding partner of AFS and provides all members with a free consultation to ensure they're receiving the best coverage for their business.  
We bring these occurrences to your attention to remind all studios and fitness professionals to be sure their insurance is current and your coverage appropriate. The AFS/SFIC insurance programs can take the worry out of these and other potential dangers.
---
Chuck Leve is a 40-year veteran of the fitness industry and proven successful developer of fitness industry associations. Currently he serves as the Executive Vice President of Business Development for the Association of Fitness Studios (AFS). He's been involved in the creation and development of some of the most successful trade associations in the history of the fitness industry.