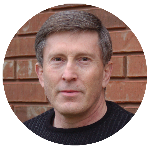 By Stephen Tharrett, Special AFS Contributor and Author of STUDIO SUCCESS! 
No matter how much talent a candidate has, if you don't bring them on board properly it can be a disaster. AFS has compiled researched this topic from members, Advisory Council members and more to ensure studio operators find the best candidates and motivate them to rise to the top.
1. Make sure every candidate completes an application and provides a resume. No matter the source of the candidate this must be done. Check out the AFS Learning Center for templates you can download!
2. Screen applications and resumes against the responsibilities of the position and the backgrounds of your best talent. Ideally, you want to create a checklist that incorporates the competency expectations for the open positions and comparing that to the applications and resumes you receive. Only interview the top candidates based on their alignment with your checklist. Here's an example of a screening checklist that a studio operator could use.