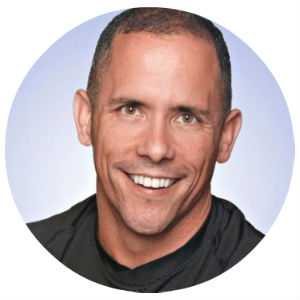 By Mike Beauchamp, AFS Community Expert
Fitness is an industry with constant churn in terms of people coming into the mix to workout and those who fall out of fitness – for a variety of reasons.  Even with more and more research showing the health and wellness benefits of fitness, many people who would benefit from it, simply don't start. 
As businesses this leaves us with the pool of people who are actually willing to make it into a gym/fitness studio/etc. The good news?  Once they start, it's easier to get them back if they fall out.  The bad news?  Even the best studios with the best trainers, facilities and customer experience will sometimes lose up to 30-40% of our clients each year.  The larger, less personalized/community-oriented will lose way more than half.  That means, that in order to grow we have to add new clients, retain way more of our existing clients and fight this constant battle of client attrition.  Gulp!
One way I like to think of acquiring new clients is that each new prospect is a gift.  They could become your biggest spending client, or the one who gets the most amazing physical results, or someone who is a referral champion with a large network - or just a great client, who's there day in and day out. 
However the conversion from prospect, to trial client, to an ongoing member is a process.  To be effective, your whole team needs to be on board and support the process.  Of course you also have to have a good offer, friendly team and clean facility – but for the purposes of this blog, let's assume all of those are in place.

The first step of the process is to provide trial offers that are relatively inexpensive, provide more than a one-time trial, and are easy to buy.  Many consumers now do all of their research online and also want the power to buy their trial offer without having to talk to anyone. 
The pricing and content of the offer(s) is important.  I believe that "Free" doesn't work.  Sure, it removes all financial barriers for someone to try your place out, but it implies zero value and the prospective client has no skin in the game.  We found that offering approximately 50% discount off of your normal prices is a sweet spot – it's cheap enough for someone to be willing to pay it, but not so low that they would never want to or be able to pay your regular prices.
We offer a two week unlimited class pass for $59 and/or three 30 minute private training sessions for $75. In both cases, these are set up to enable a new client to experience our studio multiple times before they need to make a purchase decision.  During the two week trial we have a process that includes:
Calling them three times; once a couple days in, again at the halfway point and once more a day or two before it ends. 
The initial two calls are to get feedback, suggest classes and answer questions. 
The final call is to see if they would like to continue with our studio.  If so, we consult with them about whether they are better off on a membership or with package pricing.
The final process that we add to our new client conversion system is to invite each new client to a free 20 minute FitDesk appointment.  This can be free, since they've already purchased an intro offer.  This appointment is set up with a trainer and the main purpose is to understand the clients' goals. During this session we also take measurements (if they would like) and point them in the right direction regarding classes to take based on their goals.  This is not intended to become a hard sales pitch for private training, but many of these lead to additional private training clients as some clients need it to start and some want it to start. 
When you make your business easy to join and create a process that quickly and frequently connects your new clients to your business - their positive impression of your on-boarding experience will directly impact how good they feel about referring other new clients to you.  Make it easy for them to join and it will make it easy for them to refer!
---
Mike Beauchamp is the co-owner and General Manager of John Garey Fitness & Pilates.  Known around the studio as the "business guy", Mike is responsible for the finances, marketing, operations and facility management.  Prior to working at the studio on a full-time basis, he spent 16 years working in various sales, marketing and customer service leadership positions at a global airline.  When Mike worked in the airline industry fitness was his hobby, now that he works in fitness his hobbies are travel and airline-related news and events.  Mike has lived and studied in France and Germany and he earned his B.A. in Economics & International Area Studies from U.C.L.A.  He earned his M.B.A. from the Anderson School of Management at U.C.L.A.