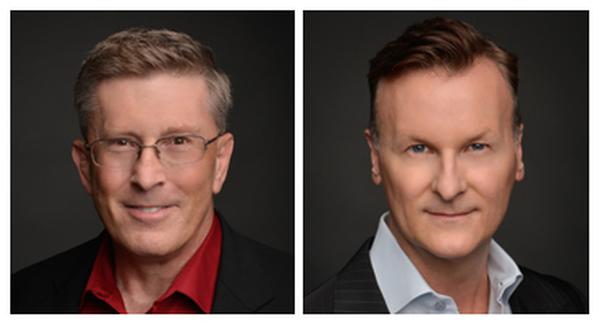 By Stephen Tharrett and Mark Williamson, ClubIntel
At some point in every business' lifecycle comes a time when they have to decide whether to become a member of an industry association.
These groups, such as AFS, by their very nature are formed to provide a collective and compelling voice to drive industry growth, insulate it from damaging public policy, and promote the industry's value to the public at large.
In the health, fitness and wellness sphere there are several associations that serve specific niches of the industry, among them:
Association of Fitness Studios (AFS) the only trade association that provides business-specific products, services, and benefits to studio owners and entrepreneurial fitness professionals, supporting their efforts and giving them the platform to effectively manage and grow their businesses.
 
International Health, Racquet and Sportclub Association (IHRSA) which serves the owners and staff of commercial club operators (e.g., large multi-unit operators and independent club operators).
 
Medical Fitness Association (MFA) which serves owners and professionals working in the medical fitness industry (e.g., hospital-based fitness centers, non-profit community-based medical fitness centers and for-profit commercially operated medical fitness centers.
 
And several others such as the American Massage Therapist Association (AMTA), American Physical Therapy Association (APTA), IDEA, and the list goes on.
As is evident from the above list, associations are defined by the audience they serve. In every instance, their roles are similar, which as indicated earlier may involve one or more of the following: driving industry growth, market research initiatives and exclusive educational content, enhancing industry professionalism – but most importantly, they are there to provide their members with the knowledge, resources and a voice that will allow them to prosper for the long term.
AFS, for example, is hyper-focused and has created a value proposition that's incredibly compelling for the fitness studio/gym segment (both current and aspiring owners) of the fitness industry.  In a nutshell, AFS is the Association for the 21st century. Which is why the core of a membership is 3 things: innovative, tech-savvy and above all else - useful. 
Some of the key benefits of an association membership include: 
Research that analyzes and benchmarks industry performance data such as the annual AFS' Benchmarking studies.
Educational conventions, workshops, and webinars to promote the professional development of industry professionals.
Facilitating the development of educational content to support the professional development of industry professionals (e.g., AFS's Studio Success Book).
Establishing strategic partnerships with vendors who serve the industry which generates more favorable pricing on products used by association members to operate their business.
Creating industry standards to help enhance the professionalism and credibility of the industry (click here for AFS' code of conduct for its members).
Serving as the voice for association members in regards to public policy issues that could impact the success of their businesses.
Now is the time
As a studio owner/operator who is considering whether it's worth it to join one of these groups, I would say to you unequivocally that it's an investment you need to make if you want to grow as a professional, and just as importantly if you desire to have your business prosper now and in the future.
I have been a member of IHRSA since 1984 and am also a member of several other industry organizations, including AFS and CSFA. These association memberships have allowed me to stay abreast of the respective industries and to ideate strategies to keep one step ahead in a very competitive landscape.
 
---
Stephen Tharrett, along with his business partner Mark Williamson, are the founders and owners of ClubIntel, a brand insights firm serving all segments of the club industry. ClubIntel conducts extensive market research for various industry associations, including IHRSA and CSFA. Together they have over 50 years of experience in the club and hospitality industries. Stephen is a former SVP of Operations for ClubCorp and CEO of the Russian Fitness Group, along with being the author of 8 books on the fitness industry. Mark is a former VP of Consumer and Employee Insights for ClubCorp, as well as the former VP of Consumer Insights for Applebee's, Brinker International and Match.com.