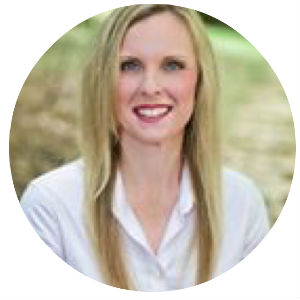 By Jane Bahneman, AFS Community Expert
Having worked in programming, operations, and facilities planning for the better part of two decades, the calendar year and a fitness studio's likely needs has become largely predictable. The beautiful part of this ebb and flow is that it allows owners and managers to form a sound annual strategy. The trick is to stay flexible so that you can react and grow with the changing trends of the industry, and the desires of your patrons.
This blog is focused on this awesome time of year for studio owners: the back-to-school and not yet-holiday times! The summer times of travels and erratic schedules are behind us, and the stresses of the holiday season have yet to arrive. What better time to engage your patrons than in these autumn months?
Folks are likely craving routine, and to "get back" to their regular exercise patterns and adult connections after a summer with the kids. Try to appeal to the parent crowd. As a business owner AND a mom (and "classroom parent" at my son's school!), I also share these strategies from this lens of personal experience and "parent" conversations. The balance can be challenging for parents – so it is good to know what many of us are needing.
Here are some great tips for tapping successfully into the back-to-school crowd!
Know your local school's start and end times and general patterns of flow
Programming your group classes or targeting your training clients who have kids' schedules to accommodate might require you to understand school drop-off or bus times and pick-up times so that you can appeal to the sensitivities and demands of this schedule. While you cannot align with every public, private, elementary, middle school times and extracurricular activities, you can find the sweet spots and program accordingly.
Example: We offer a 9:30am/9:45am class most days of the week the between our two studios to reach the parent crowd that must see their child off to school, but be done in time for errands or to get another child from half-day kinder or daycare.
Timing (and ease) is everything
The demands of a parent nowadays are huge. Before school after school and weekend activities can overwhelm even the most organized parents. Be smart in your programming and operations; make class time durations do-able, make sign-ups and check-ins easy, and try to think of every detail in between to streamline the experience for crazed parents who rely on their workouts (and your community) to stay sane.
Example: Sign-ups and cancellations can be done from an app for our class registrations, and our website has limited how many clicks a patron must go through to sign-up for any special program we offer. Almost any additional correspondence with us can be done via e-mail.
It is not just time that is tight, but money might be tight too
Every time I turn around, I am being asked for payment here or there for my son's activities. It really adds up. While we might not personally consider our business' fitness services to be disposable, the truth is, we are all fitness professionals working in an industry that is a commodity.
As a parent, if I HAVE to choose between getting my hair roots colored or attending my studio bootcamp fitness class, well the truth is I will for sure get my hair done and grab a few workouts solo at the gym that week. Consider this reality as you consider your back-to-school pricing, offers, and sales. Accessibility, financially, might be really key in your market too.
Example: We developed what we call the Flex Membership in our studios – it has very reasonable pricing and fair terms so that our patrons can continue to practice with us on a weekly basis even if the purse strings get tight, stress and hassle-free!
Of course, every studio and every market is unique – so tweak your offerings accordingly! Less can be more – so perhaps just roll out a few things programmatically and operationally in an excellent way. Capitalize on this great time of year as a fitness studio owner!

More from this author:
3 Ways to Boost Business During the Holiday Season
5 Tips to Consider When You Enter into a Business Partnership
Self-Care is Not Selfish: It Might be the Only Way Your Studio Business Will Survive!
What to Consider When Going Into Business With a Partner
5 Social Media Strategy Tips for the Time-Stretched Studio Owner
---
Jane Bahneman, MS, is the owner of Nectar Yoga Studios (2) outside of Washington DC.  Jane has been teaching fitness and yoga, and speaking nationally for nearly two decades. She has held leadership roles in many fitness & wellness settings, and owns Jane Bahneman Consulting for aspiring entrepreneurs. Jane is an Athleta Brand Ambassador, and serves on the American Council on Exercise Industry Advisory Panel and the Advisory Council for the Association of Fitness Studios. Her certifications include: ACSM Certified Exercise Physiologist; NASM Certified Personal Trainer and Corrective Exercise Specialist; ACE Certified Group Exercise Instructor; Yoga Alliance E-RYT 500 and Prenatal-RYT; Spinning Certified.