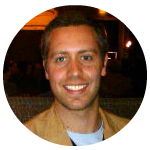 By Josh Leve, AFS Founder & CEO
During the past 12 months AFS has undergone a huge transformation.  Within that time frame our growth has been extraordinary.  We've added more benefits, more partners, and more value that make up a compelling case for membership, including our ROI calculator.
During these past several months, AFS has also traveled across the country, literally - from being headquartered in Chicago to now the Bay Area.  Yet with change comes new opportunity.  Nearly a year ago Matrix Fitness joined forces with us to become a major supporter of AFS.  With new products, services, and programming options for the fitness studio market, our relationship with Matrix has only continued to blossom.  And from a personal perspective, I dedicated myself to improving my fitness goals and joined a fitness studio in the East Bay in a town called Piedmont, CA.  
FLEX Circuit Gym is a neighborhood studio. In a few thousand square feet, they boast a wide variety of classes, equipment, and a unique circuit platform that makes it easy for one to come in and get a full body workout.  I also quickly noticed the quality equipment the owners purchased, including a lot from Matrix.  It became apparent that the synergy between fitness studios and their purchasing habits from well-known brands was alive and well.  
Soon thereafter, I introduced myself to the the owner and with the support of Matrix, the below video was created.  Enjoy!
Find out more on Matrix Fitness and learn about FLEX Circuit Gym. 
---
Josh Leve is responsible for the strategic development and growth of the Association of Fitness Studios. Josh brings more than 10 years of sales, consulting, advertising, marketing, operations, and retail experience to AFS and has spent more than a decade in the fitness industry.
---
AFS Studio Lesson Sponsored by Matrix Fitness 
Matrix is a brand of Johnson Health Tech (JHT). JHT has been producing premium fitness equipment since 1975 and is among the fastest-growing manufacturers of fitness equipment in the world. It

has earned both ISO 9002 and 9001 certifications. A truly global company with 24 subsidiaries worldwide, JHT has the intellectual resources necessary to produce the most technologically advanced equipment on the market and the economies of scale needed to deliver the best value possible. 
When you choose Matrix, you're getting more than just the world's finest fitness equipment. You're getting a partner that will be there, for your grand opening and every day after. Together, there's no detail of your business that they can't refine, reimagine or reinvent.