Welcome to the AFS Coronavirus Resource Center
We are working hard to provide answers and education for our members, and for the studio/gym community at large.
Please bookmark this page. We will continue to add information and answers for the fitness industry.
Keeping your clients safe is as important as welcoming them back to your facility.
Follow these guidelines to ready your facility and your clients for reopening and beyond.
PANEL DISCUSSION
Join our panel to discuss the ins and outs of taking your in-person skillset to the online world, to deliver memorable client experiences using virtual tools. Presented at SUCCEED! Online 2020
GUIDE
Your clients need you now as much as ever. Make a plan and start delivering online training to your existing client base, now and for the foreseeable future.
PODCAST
We're in it, now what? What comes next, will my clients come back, what do I need to change about the way I deliver service, how has the market and my clients changed? So many questions.
Are You Prepared to Reopen your Gym? Chris Warens shares his approach to leadership, team building and customer service to take care of his business and get it ready to grow when he reopens.
Stand Out Now. The fitness owners who are working hard right now to stand out will be the one's coming out of this stronger. Sean Greeley shares a step by step plan on how to do just that with some good news and some cold water in the face.
FINANCIAL
With Paul Bosley. Learn where to access planning information, the various methods of financing, how to apply, and develop a long-term strategy. Presented at SUCCEED! Online 2020
FINANCIAL
Mike Jesowshek, of JETRO and Associates, walks us through the new COVID-19 government loan options available for businesses.
1) Economic Injury Disaster Loan (EIDL)
2) Paycheck Protection Program (PPP)
POSTERS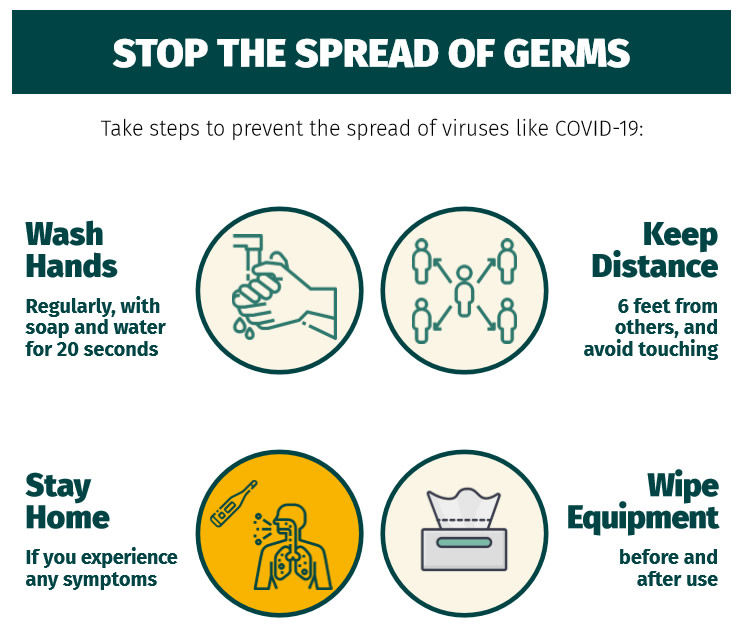 To raise awareness and encourage safety best practices, AFS has created a printable poster you can use in your facility.
The US Chamber of Commerce provides a customizable poster. You can adjust the policies and information before printing.
The SUCCEED! Online Event
30 Sessions. 2 Full Days of Education on COVID-19.
At the start of May, we hosted the largest online event focused exclusively on COVID-19 business education. All sessions are available to rewatch for a limited time with the VIP package.
AFS Member Resources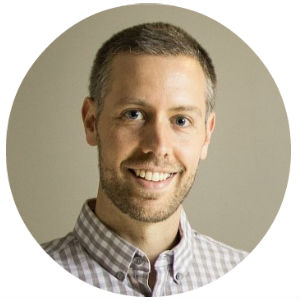 The AFS community knows things always turn out better when we work together. In this sense, a time of crisis is no different. We will solve all our challenges with hard work and the support of each other.
As always, you can trust that AFS will continue to bring you vetted, timely information from trusted sources. Check back often for more expert education, and chime in on community discussions so we can learn from each other.
Josh Leve, AFS Founder & CEO
---
Resources available through your AFS Membership
EDUCATION PANEL
The folks at Online Trainers Federation share their thoughts on how studios can diversify their income with online training, and how they can use online training to continue to work with their clients during the quarantine period.
EXPERT GUIDE
15-min streamlined presentation that tackles all key business issues. Presented by Michael Romig, AFS Mentor and Community Leader.
EDUCATION
Today we have the technology available at our fingertips to open up more opportunities than ever before. In the world of fitness, that means service offerings that can be more flexible and affordable for clients and members, and online training is one of the major new movements making this possible. (Session presented at SUCCEED! 2019. 54mins)
Work together with studio owners like yourself to find the best answers on our private AFS forum and Facebook group.
Join our upcoming Community Meetup to discuss how coronavirus is affecting you.
Find answers in our extensive business library. Enjoy hundreds of webinars, videos, guides and action plans. Hear from experts on the most relevant topics, including answers on the coronavirus crisis.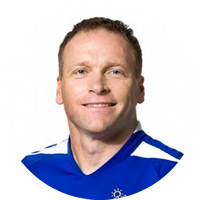 AFS has a wealth of knowledge and genuine desire to help people be successful.
Todd Durkin
Owner, Fitness Quest 10 & Todd Durkin Enterprises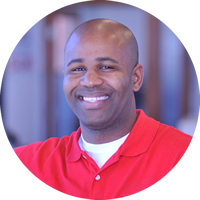 AFS will be with you every step of the way, and I encourage you to join today.
Mike Z. Robinson
2015 IDEA Personal Trainer of the Year, Owner MZR Fitness