50% off one RealRyder® Cycling Instructor Training Program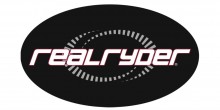 Contact Information:

 Jackie Mendes, Director of RealRyder® International


 310.365.5141


 jackie@realryder.com 


 www.realryder.com
Special Offer:
50% off one RealRyder® Cycling Instructor Training Program.  Contact Jackie Mendes to get started!
About RealRyder Cycling
The RealRyder® ABF8 Indoor Cycle has evolved the traditional indoor cycle from a one-dimensional pedaling contraption to a fluid, multi-dimensional indoor riding machine. Offering superior biomechanical, physiological and emotional benefits to the rider, the world's first and only functional indoor cycle is also the most durable indoor bike on the market.
The patented articulating bike frame and exclusive operational headset allows riders to lean, turn, steer and balance on the bike through three planes of motion. The lateral movement combined with the robust steel frame and 66 lb. flywheel positioned in the back, eliminates the most common wear and tear issues that plague traditional ("fixed") commercial stationary bikes today.
RealRyder Bikes are continuously embraced by boutique cycling and multi-modality studios due to their ability to not only provide a more effective and efficient total body training experience, but also to help differentiate one's indoor cycling program from competitors. To view a sampling of media attention that RealRyder Customers have achieved with their innovative programs, click here.
History
RealRyder® International LLC, headquartered in Santa Monica, California, is the first developer of the world's "un-stationary" indoor bike. Led by a team with more than 120 combined years of fitness industry experience, RealRyder International LLC is revolutionizing indoor cycling with the RealRyder® ABF8 Indoor Cycle – a superior performance indoor bike that meets the needs of the elite cyclist or gym member for training and performance.
The RealRyder ABF8 vision began 15+ years ago when competitive cyclist and RealRyder International CEO and Co-Founder, Colin Irving, saw a need to improve the performance of the stationary bike to simulate the real bike experience.
Now thriving in more than 50 countries worldwide, RealRyder International is now in its 11th year of business, and is continuing to grow on a global level, serving health clubs, boutique cycling, functional training, yoga and Pilates and personal training studios, physical therapists, rehabilitation centers, professional athletic training facilities, colleges/universities and all branches of the U.S. Military. RealRyder International's education programs were developed by Douglas Brooks, M.S., and have reached thousands of cycling instructors across the globe.
RealRyder Cycling In the Fitness Community
---
Learn More About Indoor Cycling from RealRyder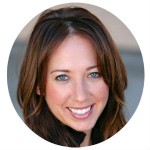 Director of RealRyder® International
Jackie Mendes serves as Director of RealRyder® International LLC, manufacturers of the RealRyder Indoor Cycle--a functional cycling innovation that she has been committed to for the past 10 years. With 18 years of fitness industry marketing experience, Jackie is driven to help RealRyder Program Owners succeed in their local markets, and is constantly going above and beyond to help RealRyder Customers achieve their business goals. She is also a passionate Group Fitness Instructor and holds certifications with NASM, ACE and Baptiste Power Yoga.