Input Simple KPIs to Get Your Customized Report in Minutes
Find out how your business is performing, identify key problem areas, and get recommendations.
Required KPIs: Facility SQFT, Monthly Revenue, Total Clients, New Clients, Total Attendance, Marketing Costs
Hone in on Exactly Where to Improve
Easy-to-follow insight leading to actionable ideas and better decision-making.
Report insights are geared towards helping you: Generate more clients, keep more of your current clients, optimize your marketing expenses, make more money, keep your clients happier, utilize your space more profitably.
Compare Your Performance to the Rest of the Industry
Accurate understanding of the market landscape with personalized feedback.
Share Notes With Your AFS Mentor
Industry leaders on board to give back, and assist you in your personal and career development. Learn more about Mentorship.
24/7 Online Community Support
Share confidentially and without judgment with other members who have been there before. See all community programs.
Find Answers with a Simple Search
A complete Answers Library, featuring video lessons and guides from the most successful studio/gym owners. Start your search.
Validation and Insights from Industry Leading Research
Top answers from exclusive research data and trend reports, backed by the entire fitness industry. Access the reports.
Empower Your Coaching, Mastermind & Leadership Groups
Gain enhanced clarity when you share your monthly report with the other groups that contribute to your success.
You Need to Know Your Numbers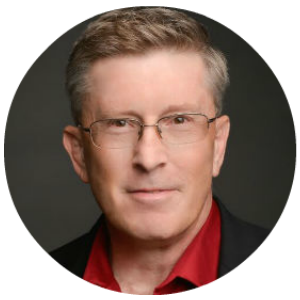 ...how to calculate them, compare against industry averages, and get a clear understanding of how to run your business – AFS does that for you!
No matter how long you've been in the industry - don't fall into the trap of saying, "I've got experience, I know what consumers want and I know how to run a business."
Possibly the most valuable benefit offered by association membership is the research capability they can provide, along with their ability to synthesize and document that research, so it benefits the members of the association.
Stephen Tharrett
Co-Founder, ClubIntel
About: Stephen Tharrett is a former President of IHRSA, member of AFS's Advisory Board, AFS community expert, and member of the Club Industry Advisory board. He also has served on the education, certification and health/fitness facility standards committees for the American College of Sports Medicine (ACSM) and American Council on Exercise (ACE).
AFS Membership Is Right For Everybody
• Trainer, Manager or Owner • Beginner or Veteran • 500-10,000 sq.ft.