The Guidance and Tools You NEED
to Turn Your Vision Into Reality
Providing the education, community support, and benefits necessary every step of the way.
Nearly 40% of all Fitpros Want to Open their Own Business*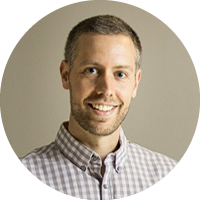 Are you one of them? In today's marketplace, competition is fierce. But through AFS, access everything necessary to achieve your dreams and get this right, the first time. 
Gain clarity as you network and connect with your people, those who have been there before or who are going through what you're going through.  
We believe you should have access to every tool necessary for success, which is why AFS is priced to be affordable for everyone. Join our vibrant community! What are you waiting for? (*According to the latest AFS research)
Josh Leve
Founder & CEO
Association of Fitness Studios
Education, Action-Plans, & Checklists to Shortcut Your Learning Curve
Make better decisions and gain clarity on every business topic. Reduce your risk and get to success faster.
How-to eBooks and resources with smart ideas you can easily plug into your business. See more AFS education
Access The Gold Standard of Industry Research
Exclusive reports on start-up costs, equipment investment, and pricing, backed by the entire fitness industry.
With the support of the industry, AFS produces vital research reports critical to your success. Access AFS industry research
Download Start-Up Templates & Forms
Everything you need to start, run and grow your studio/gym.
Whether it's business planning to get you started, budgets or client forms, or HR documentation to protect yourself. Visit the store.
Find Answers with a Simple Search
Don't go it alone. Leverage our search platform and answers library, featuring exclusive video lessons and action plans from the most successful studio/gym owners. Visit the AFS Learning Center
Important Savings When Starting Your Business
Save time and money on everything you need - ONLY through AFS!
Equipment & accessories to fill your space
Discounts from TRX, Power Systems, Perform Better, MYZONE, and more
Website and logo design to get noticed
Comprehensive design solutions that will create the online impression you need
Legal set-up, documents and services
AFS has partnered with LegalZoom - the nation's leading provider of personalized, affordable online legal solutions
Software & technology to stay organized and grow
Discounts from MINDBODY, EZFacility, OneFitStop Intelivideo, ZipWhip and more
Save the entire cost of your AFS membership by doing what you do every year! Visit the AFS online Marketplace
Want to see how AFS can save you thousands of dollars each year? Use our tool to Calculate Your Savings
Learn From the Most Influential Minds in the Fitness Industry
Extensive catalog with hundreds of interviews, webinars, and video answers.
The Best Insurance in the Fitness Industry
The coverage you need at discounted pricing with dedicated customer service, provided by industry leading Sports & Fitness Insurance.
With 30 years of experience exclusively in the fitness industry, SFIC has the insurance you need, both as an owner and as a fitpro. Learn more
Pre-Opening Marketing Skills Designed to Generate Buzz
Don't play catch-up. Use marketing early to generate appeal, exposure, and pre-sale revenue. See more marketing education.
The One Stop Education Destination for Starting Your Business
Membership includes up to two FREE CEC/CEU online courses!  
Your choice of any of our online courses. Plus additional learning through webinars, video lessons, and other CEC/CEU courses.
Get Connected!
Join the community and get answers in a private, fun and supportive environment. You now have a credible Association solely dedicated to growing your business!
Connect with a Mentor to Make Sense of It All
Share confidentially and without judgment on monthly strategy calls. Learn about Mentorship, and Roundtables
"The mentor AFS set me up with has been great! He gave me some great ideas, and is available when I want to chat or get some feedback!"
- Chantelle Farmer - Co-Owner, FLX Fitclub, Ithaca, NY
Recommended by over 70 of the most respected and influential fitness companies & organizations.
Just another reason why AFS membership makes a difference. 


Endorsed by the Best of the Best
Leading experts agree that everyone should join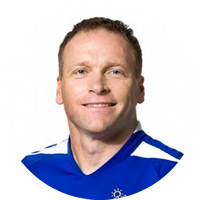 AFS has a wealth of knowledge and genuine desire to help people be successful.
Todd Durkin
Owner, Fitness Quest 10 & Todd Durkin Enterprises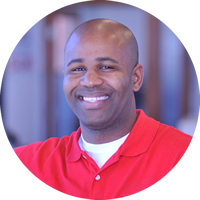 AFS will be with you every step of the way, and I encourage you to join today.
Mike Z. Robinson
2015 IDEA Personal Trainer of the Year, Owner MZR Fitness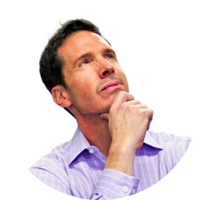 AFS is a much needed business resource. I highly recommend you consider joining.
Rick Mayo
Founder, Alloy Personal Training Solutions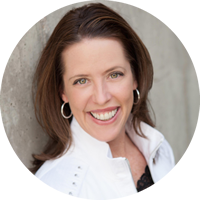 The real questions is: why wouldn't you become a member? I'm a member myself!
Shannon Fable
2013 IDEA and 2006 ACE Instructor of the Year, Founder GroupExPRO