We provide the platform - you share your message with a dialed in audience of 50,000!  Contact us for more information. 
Upcoming Business Education Webinars
Log on and learn from the best of the best.  Every AFS Business Education webinar is presented by a top fitness business owner, leader or influencer in the industry. 
This series of webinars are strictly educational, giving you action plans, expert insight, and to-do items you can implement immediately into your business.
Upcoming Vendor Driven Webinars 
This series of webinars highlight the many different opportunities provided by the AFS supplier network that assists in the growth of your bottom line. 
Learn how new equipment, programming, and software opportunities are helping all fitness businesses owners find solutions to common problems.
Past AFS Webinars
How To Drive Profits By Motivating Your Instructors
Nt Etuk
Founder & CEO, Fitgrid 
AFS and Fitgrid provide this informational webinar to discuss motivating your team in ways that lie directly back to your bottom line to effectively crush your goals!   View webinar.
---
Convert Prospects to Members Like a Boss: A Masterclass on Perfecting the New Client Experience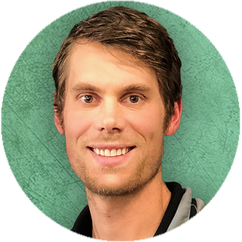 Trevor Wittwer
Co-Founder & CEO, Coach Catalyst 
AFS and the Coach Catalyst bring you this informational webinar to discuss the real-world process of converting prospects into members.  View webinar.
---
How to achieve a 100% conversion rate by mastering the New Client Assessment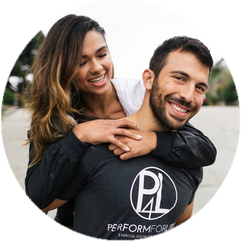 Bryant & Justine Sharifi 
Co-Founders, Perform for Life
AFS and WindForce FIT share the importance of creating a professional in-depth assessment protocol to attract and retain new clients.  View webinar.
---
3 Lead Generating Website Hacks for the Busy Gym or Studio Owner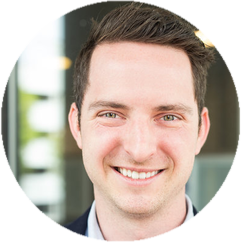 Timothy Sarazen
Director of Operations, 97 Display
AFS and 97 Display bring you this informational webinar to discuss internet marketing through websites, lead generation and 2019-20 trends for the modern fitness gym.  View webinar.
---
How I turned a 1900SQFT facility into a 6-figure studio, and how you can too! 
Ivan Barrera 
Owner, Faster Fitness
AFS and ASF Payment Solutions bring you this in-depth webinar to share how your business can generate more income by implementing the 3 C's.  View webinar.
---
A NON-Boring Way to Build a Blue Print of Your Specific Training Philosophy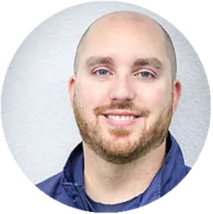 Robert Linkul 
Owner, Be Stronger Fitness
AFS and SportsArt bring you this educational webinar designed to discuss the basic components and requirements necessary to create a blueprint of specific training philosophies. View webinar.
---
Leveraging the Science of Behavior Change to Optimize Member Results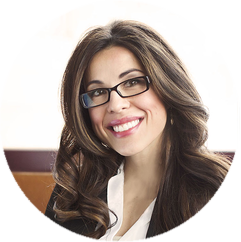 Dr. Karlie Intlekofer 
Global Wellness Researcher, Johnson Fitness & Wellness
Join AFS and Matrix as we take an in-depth look at the science behind behavior change and how to leverage engagment, metrics and social cohesion to optimize member results. View webinar.
---
Work + Rest = Success, Building Recovery Programs that Thrive!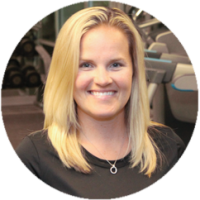 Hayley Hollander
Co-Founder of Pivotal, Precor Master Coach, & Gray Institute Education Director
In this AFS webinar, Precor will share the importance of recovery, how to integrate recovery into current and new programs and how to leverage recovery to engage members and attract new clients.  View webinar.
---
Compete and Thrive in the Fitness Studio Industry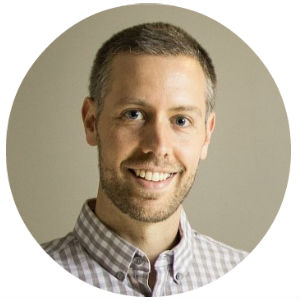 Josh Leve
Founder & CEO of the Association of Fitness Studios
Josh Leve, AFS Founder & CEO, presents his insight related to why the fitness studio industry has exploded in popularity in recent years. Gain valuable insight into what the most successful studios are doing to differentiate themselves from the competition, how they stay ahead of the curve and prepare themselves for future success.  Attendees will also learn where the market is going and what the industry will look like over the next 5 years.   View webinar.
---
5 Ways to Take Your Social Media Strategy to the Next Level: An In-Depth Approach
Fred Hoffman, M.Ed.
Owner, Fitness Resources
AFS and Matrix bring you this in-depth webinar on how to take your social media to the next level. Learn the essentials of engagement, content, analyzing metrics and leveraging video to grow your brand.  View webinar.
---
How to Turn a New Member into Your Biggest Fan Using Effort Tracking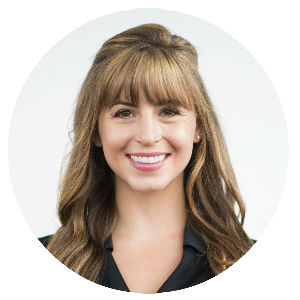 Emily Sopo, M.S., NASM-CPT
Myzone Master Trainer & Senior Account Manager
AFS and Myzone are excited to provide additional education around one of the hottest trends in fitness - wearable technology. In this webinar, you will learn how to create a dynamic member experience with wearables as well as everything needed to integrate effort tracking into your studio.  View webinar.
---
Top 10 Do's and Don'ts When Using Social Media for Business
Fred Hoffman, M.Ed
Owner, Fitness Resources
AFS and Matrix bring you this very important webinar on best practices for social media. Learn the essentials of how to write engaging posts, manage critics, and avoid common mistakes.  View webinar.
---
Crush the Fear of Summer Months!  How to Generate $100k in One Month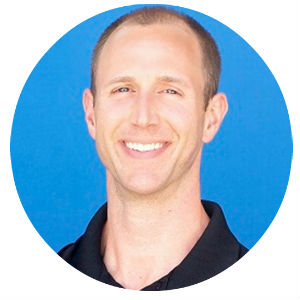 John Heringer
Chief Motivator, Method3 Fitness
AFS brings you this very exciting webinar showcasing as John Heringer, the Chief Motivator at Method3 Fitness, shows you the step by step process of how to have your first $100K month, make some serious cash and crush the fear of summer. View webinar.
---
Your Brand Experience & Its Impact on Member Retention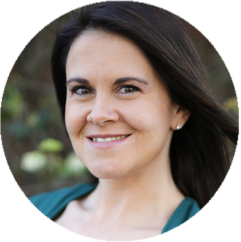 Elisabeth Fouts
Education Coordinator for Power Systems
In this AFS webinar, Power Systems is excited to present all about how branding impacts member retention. Elisabeth will go into great detail to ensure you understand the factors that influence the definition of a brand to consumers and on the value of material purchases vs. experiential purchases. View webinar.
---
How to Leverage Word of Mouth Marketing for the New Age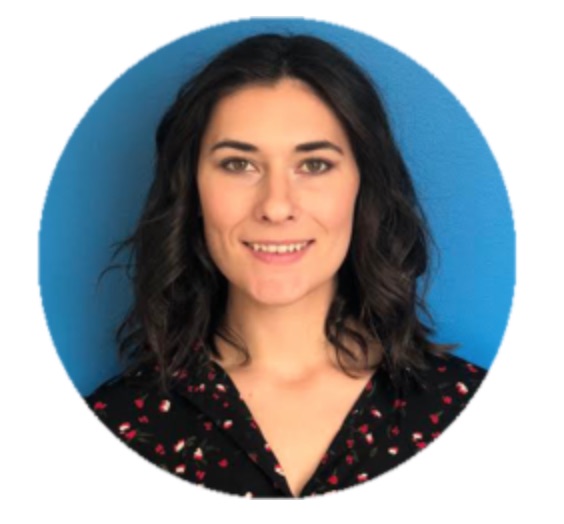 Britt Harris
North American Marketing Manager, SportsArt
AFS and SportsArt bring you this educational webinar packed with insightful information on how your fitness business can leverage the #1 marketing strategy being used today - word of mouth marketing! View webinar.
---
Small Group, Big Return: Increase Revenue & Maximize Profits with Small Group Training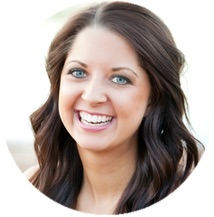 Rachel Southard
Director of Personal Training Operations, Anytime Fitness Franchise Global Headquarters
AFS and MATRIX are excited to provide additional education geared around one of the hottest on-going trends in the fitness industry - Small Group Training.  In this one of a kind webinar, you'll learn everything necessary to drive more revenue without taking up much space. View Webinar
---
7 Common Mistakes Businesses Make When Designing a Boutique Fitness Studio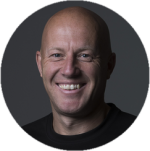 Matthew Januszek
Co-Founder, Escape Fitness
Join AFS and Escape Fitness on this very special webinar. Running a global fitness business Matthew has learned the importance of getting the most out of every minute, if your running your own business then you'll understand that time equals money so we will pack in as much value into this short webinar providing you with key takeaways to help your business in the future. View Webinar.
---
How to Leverage the Power of Heart Rate Training for Your Fitness Business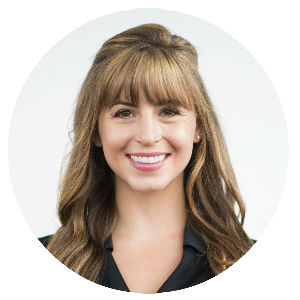 Expert Presenter: Emily Sopo, M.S.
MYZONE® Master Trainer 
Join AFS and MYZONE as we take a deep dive into discussing heart rate training for your business.  Identify why this trend continues to be among the top every year and what you can do to capitalize, drive more revenue and increase retention. View Webinar.
---
Key Characteristics of Great Fitness Studio Operators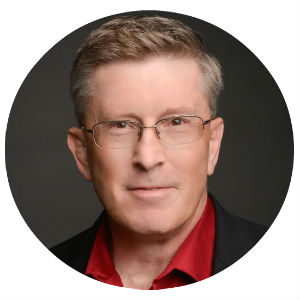 Expert Presenter: Stephen Tharrett
Owner & President, Club Industry Consulting
Co-founder & Partner, Club Intel
AFS and MATRIX are excited to have industry leader, AFS Advisory Council member and all around fitness expert Stephen Tharrett present his top 10 characteristics of the most successful fitness studio/gym operators in the country. View Webinar
---
Maximizing Your Programming Mix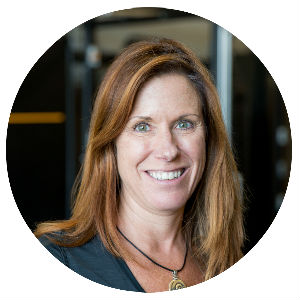 Expert Presenter: Rebecca Cofod
Group Training Business Solutions Manager | Matrix Fitness  
AFS and Matrix Fitness are thrilled to present this webinar built to provide you with proven methods of building a successful programming mix for your business without spreading yourself too thin. You'll understand niche vs. mainstream programming and how creating the best mix for your schedule will turn into increased revenue, retention and referrals. View webinar.
---
Top Strategies for Creating a Regular Stream of Older Clients Who Pay, Stay and Refer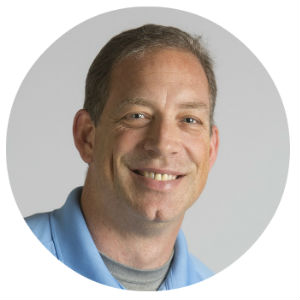 Expert Presenter: Cody Sipe, PhD
Co-Owner, Functional Aging Institute (FAI)
AFS and FAI bring you this very important webinar related to engaging with the older population demographic. Understand the key differentiating factors that will magnetically attract the ideal older client to your fitness business. View webinar.
---
You Gotta Have Layers: How to Drive More Revenue to Your Business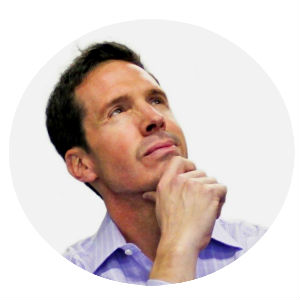 Expert Presenter: Rick Mayo
President of Alloy Personal Training Center & Alloy Personal Training Solutions 
By adding more options to your menu, you will be able to service more people in your market. You'll learn how to sell and service Program Design, Team Training, Small Group Training and Private Personal Training, how to layer your pricing to add more value (not costs) to each option, what option you should offer based on your available space and your experience, and how to grow your current business without any additional space or expense. View webinar.
---