AFS Education On the Go! 
Listen to the most influencers and world-renowned experts anytime, anywhere.
Business Secrets, Trends, and Insights From the Best
Every podcast episode will leave you with the information you need to thrive. 
Get Inspired with Targeted Education Relevant to Your Business
Others in your shoes share what they did to grow their businesses.  No fluff, all results-driven action items.
The Best Education On the Planet (Seriously).
Take it from an internationally recognized and credible organization, fitness business education is all we do. 
---
About the host... 
Jim Adams is the host of the Masters in Fitness Business Podcast. A native of St. Louis, Jim is a fitness expert, entrepreneur, and popular speaker who knows what it takes to overcome adversity and follow your passion.
Years ago, and shortly after high school, a near-death experience changed the trajectory of Jim's life forever. He became weak and frail. Doctors told him he should accept this new reality. But Jim refused. Instead, he fought back with strength and determination. And, he started doing something he'd never done before: he began to work out.
He continued working out in college while pursuing his degree in social work. Each semester, as he supplemented his core classes with electives, his destiny seemed to shift into focus as he found he was naturally gravitating toward classes like kinesiology, nutrition, and bodybuilding. After college, he began his career in social work. But when a friend opened a training studio and asked if he wanted to work with him, Jim couldn't resist. As much as he loved the field of social work, he realized his true passion was fitness and training.
Jim joined his friend and soon became a trainer, helping to grow the studio into one of the most successful training facilities in St. Louis. He stayed there for 22 years until he opened his own training studio in 2015.
When Jim opened his business, he knew a lot about fitness and personal training, but he had no idea how to scale it up — he didn't have the tools or the knowledge base to grow his business. With help and guidance, he put together a solid business plan focused on long-term growth and sustainability. And, ultimately, he accelerated his learning curve to create a thriving personal fitness training business.
Now, he wants to do the same for you.
The Masters in Fitness Business Podcast is a bi-weekly conversation with the best in the fitness industry. People who will share their knowledge and expertise to give you the tools you need to create a successful, thriving business.
 
---

Kicking Down Doors to New Referral Sources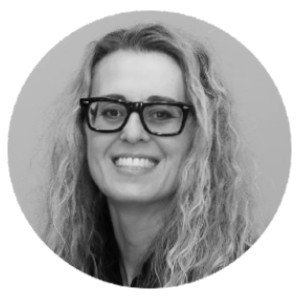 Joanne Macza
We all start with one client, but how do you grow that into a business. Use your own clients as marketing machines for you. That is exactly what Joanne and Sam did and grew their PT clinic from 1 to 250 clients in a short time. They share how they did it and so much more in this episode.
---
B to B Networking. Let's Rise Together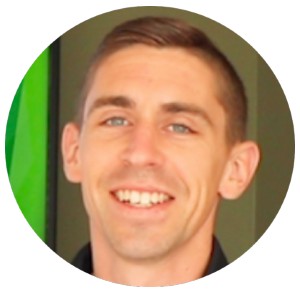 Brennan Donahue
Business to business networking can create valuable long-term relationships and results, but it has to be done right. Dr. Donahue built his business almost exclusively on B to B networking. He shares how to do it correctly.
---
Branding for Dummies
Justin Brown
Ask four people what is branding and you will get four different answers. Do you know what your brand is? Who your brand is for? What does your brand promise? These are questions only you can answer. Justin helps you answer these questions and how to turn the answers into more revenue for your business.
---
Are Good Habits the Key to Success?
Lisa Adewusi
How do you manage all of the duties of running a small business? It can be overwhelming and things can fall between the cracks that can cost you in many ways. Lisa has built a system for her success around the MUV books. She shares her insights on this episode.
---
Why You Need To Be an Activist for Your Gym or Studio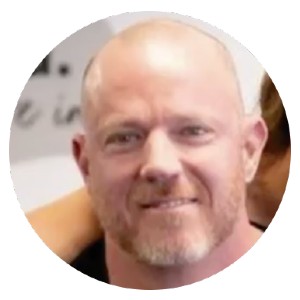 Ted Theodoropolus
Politicians and public health officials are not going to advocate for your business. You have to create consequences for the decisions makers. Only then will they be motivated to make decisions that will help your business. Ted Theodoropolus shares how he is doing this and how you can too.
---
Creating Your Own Fitness Category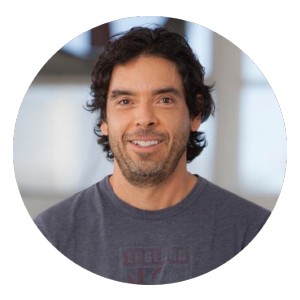 Mark Chavez
We've all heard of TRX, BOSU, and Stick Mobility. These are brands that created their own category of fitness. What if you could do that? Mark Chavez thinks you can and tells you how on this episode.
---
A Technology that Will Help Keep Your Gym Safe from Covid-19 and Flu Viruses.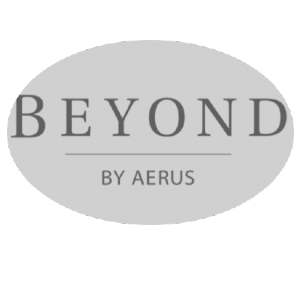 Ben Ivey
They are the only company on the market with this technology. You can use the same science that keeps the astronauts safe on the space station to keep your clients and staff safe from COVID-19.
---
Making Money Selling Healthy Prepared Meals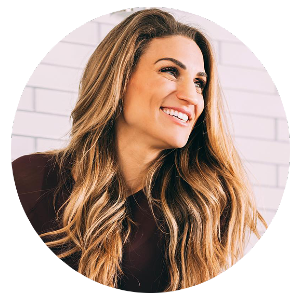 Jillian Tedesco
Every fitness business owner wants their clients to eat healthy. What better way than selling them healthy prepared meals right? Why doesn't it work? Why don't they buy them? And what will get them to buy into them? Jillian Tedesco runs a multi-million dollar prepared healthy food business. She shares her experience of why they don't work and gyms and what does get people to buy.
---
Are You Crushing Your Business or Is It Crushing You?
Ben Ivey
You ask any business owner how's their business and they tell you. Great! But is it really? We discuss the things business owners are afraid to let anyone know and how it's killing them and their business. Ben Ivey's dad was a successful business owner or so he thought until he killed himself. This launched Ben on a quest to help avoid other entrepreneurs from suffering this same fate.
---
Behavioral Science That Improves Fitness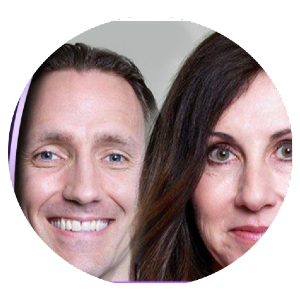 Scott Schutte and Janine Sticher PhD
We want our clients to want their goals as much as we want it for them, but most of the time it seems like they don't. But that's just it, They DO! We just have to do a better job at leading them. Scott and Janine have had success in using behavioral science to improve their clients' results and level of satisfaction. They share what has been working for them on this episode.
---
You're Not Alone, But You May Not Know It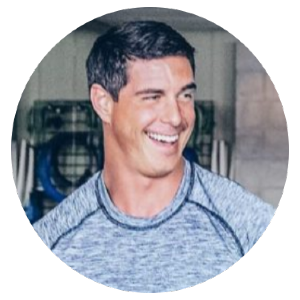 Justin Grinnell
I'm a personal trainer, why are we talking about selling? Because if you don't sell you will not have any clients. But it doesn't have to be something sketchy if it is done correctly. Ryan McKenzie shares his method of selling that doesn't even feel like selling because true selling is about helping people and solving a problem. 
---
I Hate Selling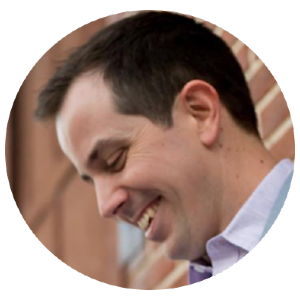 Ryan McKenzie 
I'm a personal trainer, why are we talking about selling? Because if you don't sell you will not have any clients. But it doesn't have to be something sketchy if it is done correctly. Ryan McKenzie shares his method of selling that doesn't even feel like selling because true selling is about helping people and solving a problem. 
---
Shut Up and Run Your Business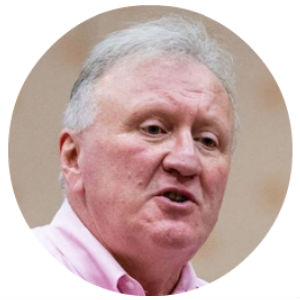 Thomas Plummer
Stop being pissed off and focus on how your business can be successful in the current market. The reality is COVID isn't going anywhere any time soon. This is our normal. You need to evolve your business to thrive now. Thomas shares what he thinks you need to do to survive and thrive.
---
Your Weaknesses Are Also Your Business's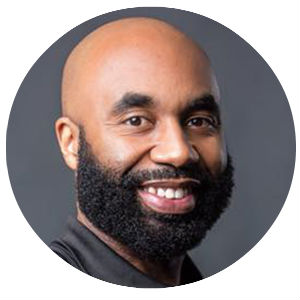 Wayne Hawkins
When you open a business your weaknesses become your business's too. If you want your business to thrive you have to improve yourself as an owner. Wayne Hawkins has been a trainer for 20 years and opened his own business in December 2018. He tells us how he has improved as an owner.
---
Why We Need To Re-establish Our Business As We Reopen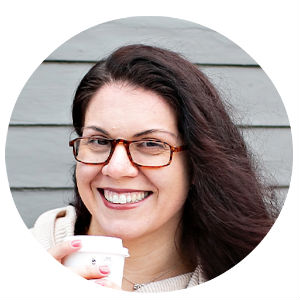 Shannon Weinstein
You've lost clients, some may never come back. The barriers to get new clients to come in have never been higher than right now. You can't hit the resume button and expect to get your business back. You have to restructure your business to survive and thrive in this new market. 
---
Why We Could All Use A Little Disney In Our Businesses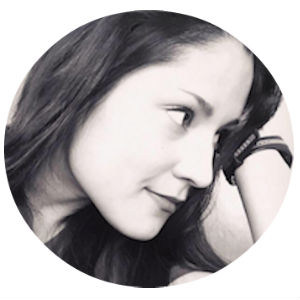 Debbye Roman
Debbye is a spark that got lit early by her experience at Disney and now it has grown into a flame that she has brought to her business. She tells us why we could all use a little Disney in what we do.
---
Is Your Website A Cash Cow Or A Money Pit?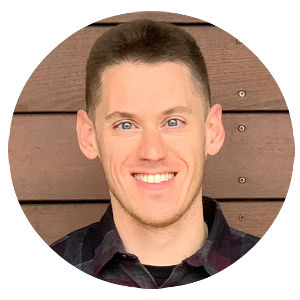 CT Kaupp
Social Media ads are getting more expensive and producing fewer results. It's time to look to your website for increasing your revenue. CT Kaupp is uniquely qualified to produce a website that does the job you want. Get more people in your door with less friction. He tells you what you need to know on this episode.
---
Do You Want to Open a Second Location?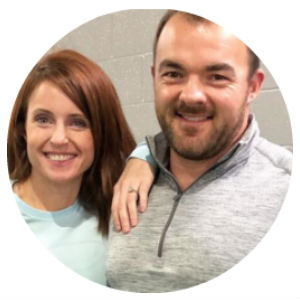 John and Heather Maio
Are you thinking about opening a second location? John and Heather Maio opened their second location 2 years ago and both are successful. They lay out the plan that has helped them create two profitable locations.
---
People are Craving Normalcy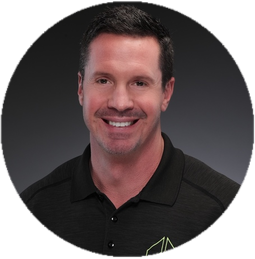 Rick Mayo
Are you and your clients sick of hearing about COVID? Wouldn't you just like to workout, sweat, talk to people, have fun, and forget about COVID for a little bit? According to Rick Mayo, who's gym is open, that's exactly what they want. And that's just one of the paradigm shifts he's made since reopening. We discuss them all on this episode.
---
Are You Prepared to Reopen your Gym?
Chris Warens
When we reopen it will be the least amount of competition any of us may ever see. Are you ready to capitalize on that opportunity? Chris Warens shares his approach to leadership, team building, and customer service to take care of his business and get it ready to grow when he reopens.
---
How Do I Reopen My Gym?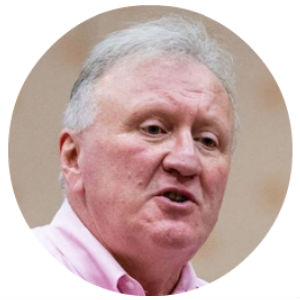 Thomas Plummer
We're in it, now what? What comes next, will my clients come back, what do I need to change about the way I deliver service, how has the market and my clients changed? So many questions. Thomas Plummer takes his 40 plus years in the fitness industry and shares what he thinks you should be doing to come out of this stronger than before. He lays out his 3 stage plan and has an amazing offer at the end of the episode.
---
We're All in it Together So How do You Make Your Fitness Business Stand Out Now?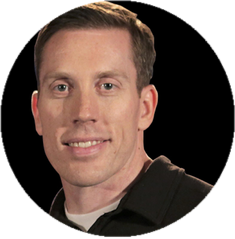 Sean Greeley
The fitness owners who are working hard right now to stand out will be the ones coming out of this stronger. Sean Greeley shares a step by step plan on how to do just that with some good news and some cold water in the face.
---
Why Aren't You Adding Members During COVID-19 
Kate Laird
You've transitioned over to virtual and on-line services to keep your current clients. Why can't you add new clients? Kate Laird has added 30 new members during COVID-19 and she shares how she did it.
---
Why You're the Secret to Your Business Running Better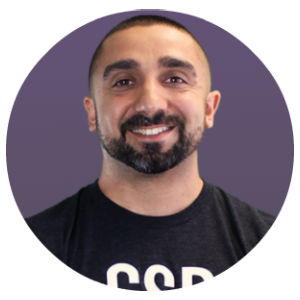 Mike Arce
Are you bringing business to your training or acting like a trainer in your business? The top business performers use the same key business principles, regardless of the industry. The most profitable training studios are run by people who think like business people, not by ones who think like trainers.
---
The CARE Stimulus. Is it Really Free Money?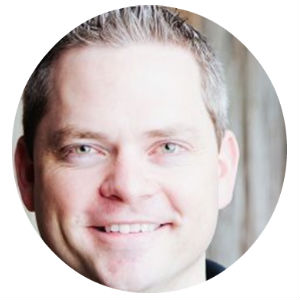 John Briggs
You've had to shut down your business and the government is offering "free" money through the CARE Stimulus Package. What you need to know to apply for money for your business.
---
Do You Work Harder on Yourself or Your Business?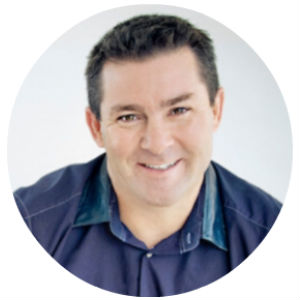 Justin Tamsett
Your mindset, level of discipline and leadership can play a direct role in the success or failure of your business. These are things you need to pay attention to and improve. Justin Tamsett shares 7 Strategies that can help you improve these areas. 
---
The Good News About COVID-19
Paden Hughes
There are opportunities. You have to see them and ACT on them now. If you do, you may come out of this in better shape than before.
---
Why You Need to Stay One Step Ahead of Where Your Business is Going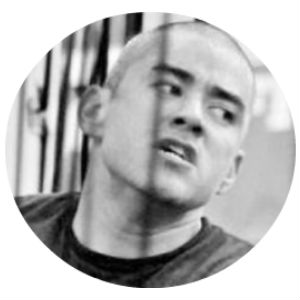 Dan Uyemura
Does your software fit your business or are you fitting your business to the software? When was the last time you reevaluated your operating software? Dan Uyemura is a software engineer who became a gym owner. He grew frustrated with the software on the market and decided to build his own software to fill some of the gaps and pain points he was experiencing as a gym owner.
---
SPECIAL EPISODE: Putting Together a Plan of Action re. COVID-19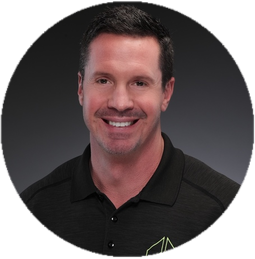 Rick Mayo
Anyone who tells you they know what to do and how this is going to go is lying to you. NO ONE KNOWS. Rick sits down and shares with us his plan of action for his gyms and what you CAN do.
---
SPECIAL EPISODE: Your Fitness Business Closed, Now What?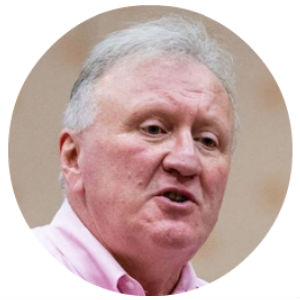 Thomas Plummer
It's not a matter of if, but when will you close your fitness studio or gym. Thomas says it may stay closed for up to 2 months. He shares what you can do to survive and thrive when it's over.
---
Where are the Female Fitness Business Leaders?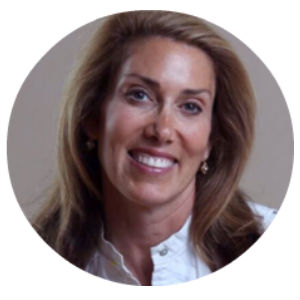 Sara Kooperman
CEO of SCW Fitness Education / WATERinMOTION
Founder of MANIA Fitness Professional Conventions
Women's Leadership Council at SUCCEED AFS' Annual Business Convention/Expo
Are there cultural biases that men and women have that can slow down women in the fitness business? Yes, there are! You need to be aware of them so that you're not guilty of using them. Education, empowerment, and certification is what Sara Kooperman is all about. 
---
Are You a Good Leader? How Do You Know?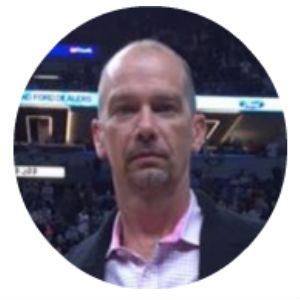 Sean Sites
Anytime Fitness
Do you struggle with getting your employees to buy-in or consistently deliver a positive client experience? Then your struggling with leadership. Sean Sites shares how he became a better leader and uses systems to run his four clubs profitably and remotely. 
---
Do You Hate Accounting?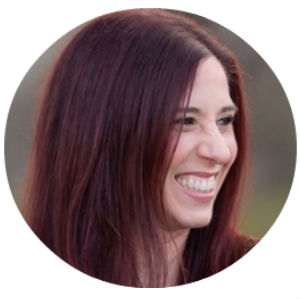 Danielle Hayden
Kickstart Accounting
Do you hate accounting? Most trainers do but you have to admit that you need help before it will get better. Danielle and her hand-picked team specialize in helping fitness business owners take more of their money home.
---
Are We Thinking Big Enough?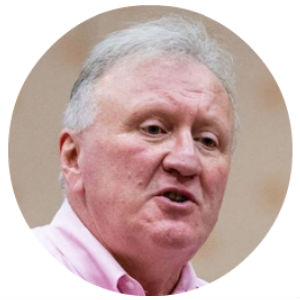 Thomas Plummer
NFBA / Perform Better / The Business of Fitness
Thomas Plummer has been working in the fitness business for over 40 years. He is in front of more than 5,000 people a year, through numerous speaking engagements, lectures, and workshops worldwide. He has authored six books on the business of fitness, which have remained the bestselling books in the industry for over 12 years. 
---
How to be Profitable on Day One with Amanda Goolsby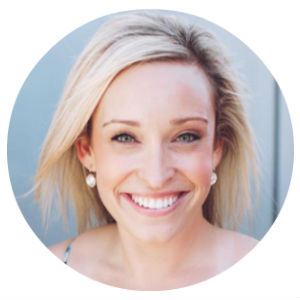 Amanda Goolsby
Membership Pre-Sale Expert
Amanda got in with Orange Theory on the ground floor and helped grow them to the industry leader they are today. One of the main ways she helped them grow is with membership pre-sales. Now she runs her own business and has geeked out on the pre-sale process. 
---
Nutrition as a Revenue Stream with Jesse Dale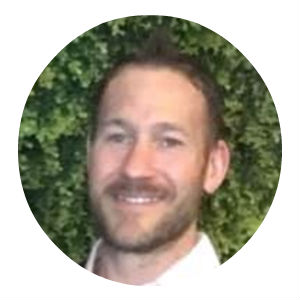 Jesse Dale
Macro Missionary
Jesse, and his wife, Erika owned several gyms and started integrating a nutrition program. Their Nutrition Business eventually started to out draft their gyms. So they went all in, sold the gyms, and continue to grow their Nutrition Business. 
---
Why Your Business Skills Need to Equal Your Training Skills with Josh Leve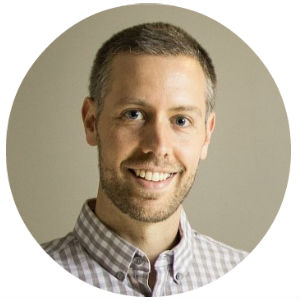 Josh Leve
AFS Founder & CEO
Josh was raised in the fitness industry and comes from a business background. He has unique insight into the studio market and a passion for it to SUCCEED!
---